Quick Charge is an enchantment for Minecraft that allows you to reload a crossbow (either with an arrow or a firework) more quickly.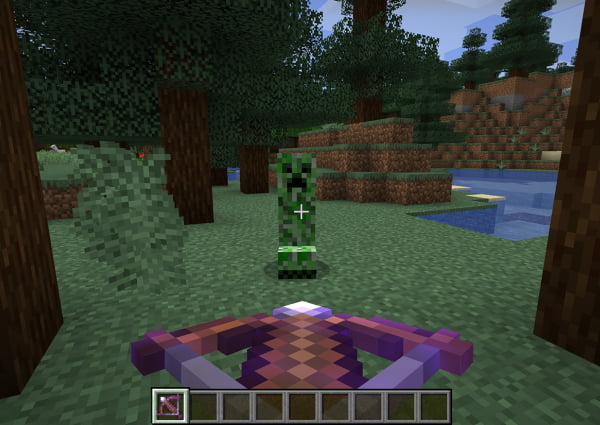 Using the Quick Charge enchantment
The loading time decreases by 0.25 seconds with each higher level of the Quick Charge enchantment up to a maximum of 0.75 seconds (I-III). With Quick Charge 3, the reload time of a crossbow is comparable to that of a bow.
If commands are used to increase the enchantment level to level 5, [Java Edition only] the crossbow charges instantly when used. Beyond level 5 [Java Edition only] or 4, [Bedrock Edition only] the crossbow does not charge at all.
Quick Charge 1 and Quick Charge 2 can be acquired with an enchantment table and by fishing. It can also be found in dungeon loot chests and in the library chests of fortresses. Quick Charge 3 can be acquired via using an anvil by merging two crossbows/books that both carry Quick Charge 2, by trading it with a librarian villager, or by finding it in a chest in an abandoned mineshaft or desert pyramid.