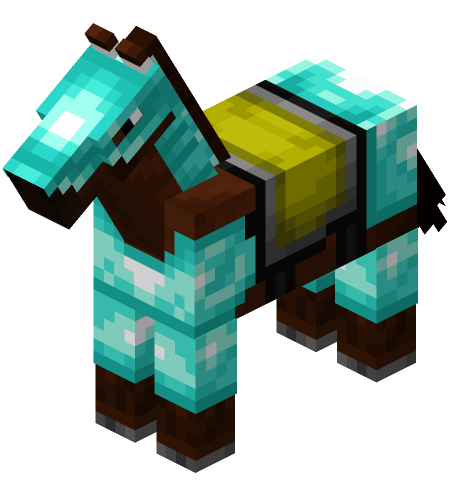 The horse is the fastest animal you can tame in Minecraft, so owning one is very useful for moving quickly through your world. Horses will also come in handy for fighting enemies, as you can equip them with armor and also choose the color and armor of your horse.
How to breed horses in Minecraft
How to breed horses in Minecraft. 🐎
Start by finding a horse in the wild.

You will find them in biomes with flat and greenery or in the stables of the villages.

Right-click on the horse with an empty hand.

It is important not to have anything in your hand.

This will have the effect of making you ride on the horse's back.

A certain number of times the horse will eject you, start again as many times as necessary.

You can increase your chances of taming it by feeding it.

You can use sugar (+3%), wheat (+3%), apples (+3%), golden carrots (+5%) or golden apples (+10%).

After a certain number of times the horse will be tamed.

Hearts will appear around you when you're on his back and he won't eject you anymore.

Once tamed, press the inventory key (E by default) to equip it with a saddle.

With the saddle you will be able to control the movements of your horse, find out how to make a saddle in Minecraft.
Additional information about breeding a horse in Minecraft
The horse you have just tamed will be very useful to you, know that you can also :
Walk it or park it on a leash
Put an armor on him to make him more resistant
If you feed them, they will heal faster than with natural regeneration
Make them reproduce, for that 2 horses must be next to each other and you must give them apples.
This tutorial also works for donkeys and mules, in addition the latter will be able to carry your objects if you equip them with a trunk.