The BSL Shader is a shaderpack for Minecraft: Java Edition that offers a high level of customization and optimization. This shader includes real-time shadows, volumetric light, ambient occlusion, customizable clouds and water, as well as integrated anti-aliasing.

Other effects are available, such as depth of field, motion blur, specular and normal mapping, celshading, world curvature, etc.
This shader is a mix of old and new, it can make you feel a little bit nostalgic while keeping the latest graphics, it will suit any player and can be used for your survival game or for cinematics. Built-in color options and support for Vanilla colors provide a unique customization experience.
Interview of the creator
In order to know a little more about the BSL Shaders, I was able to interview Capttatsu, the developer. He agreed to answer my questions:
Why did you decide to create your own shader?
I started "playing" with shaders in 2012 and it blew my mind. Around 2015, I couldn't find shaders that suited me anymore, so I decided to create one myself. Despite the intense colors of the first versions of the BSL, I continue to improve and make it better.
How would you describe your shader in a few words?
That's the thing I work on the most.
What makes it different from other shaders?
A lighting that tends towards blue at noon which brings a calmer, more restful and relaxing atmosphere (although this will be slightly dimmed in the future version).

The sky and clouds are distinguished by the fact that they are not based on a physical model.

Dark blue water (from version 7.1 onwards) with fairly "clean" waves

An excessive amount of luminous blur (bloom) that makes the shader rather blurry, but it's not so bad once you get used to it.

A wide range of customization.
Illustrations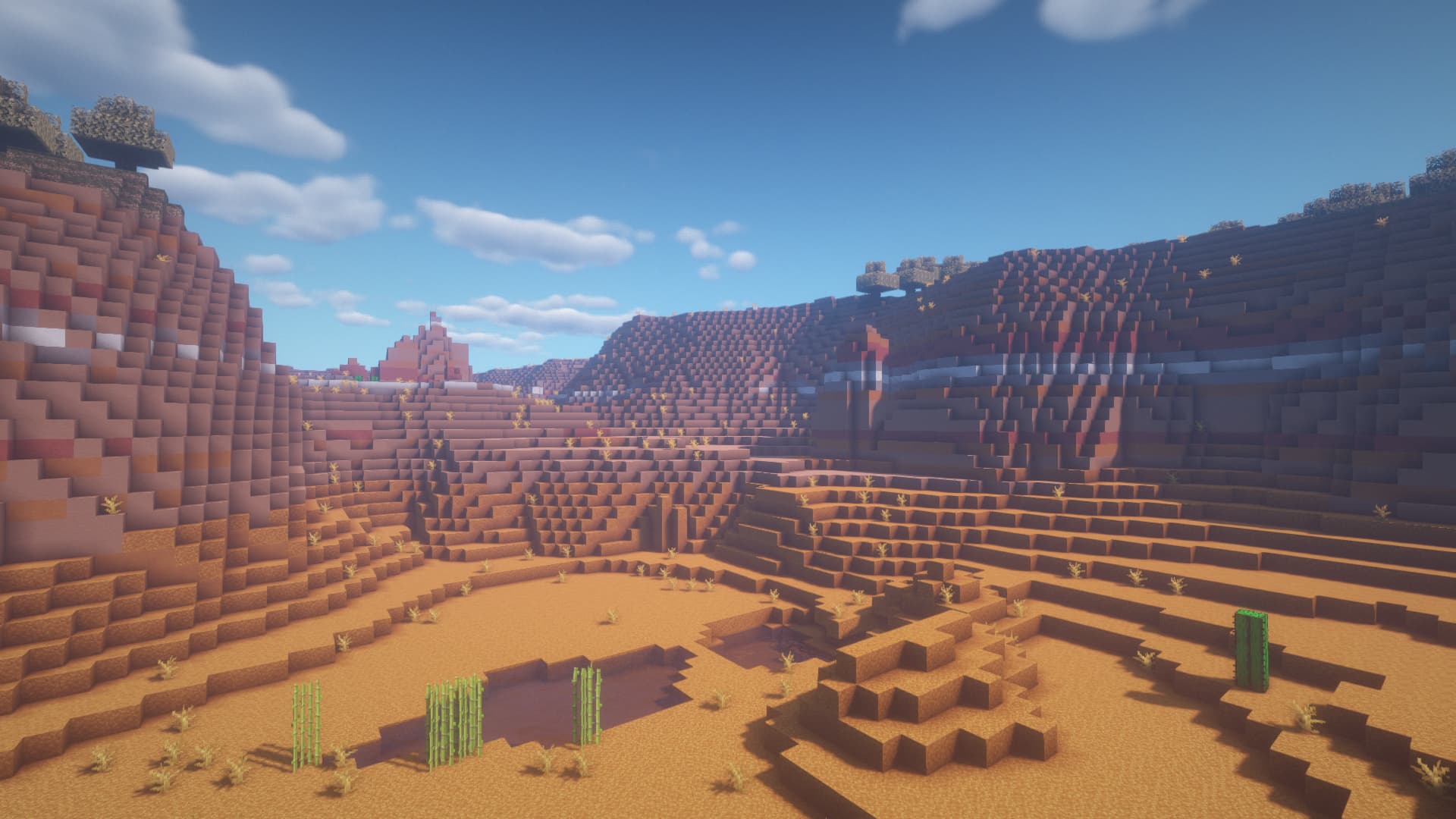 Download
The BSL Shader is compatible with all versions of Minecraft. Follow the link below to download the latest version of the BSL Shaderpack :
Installation
Download the BSL shaderpack
Place the shaderpack in .minecraft\shaderpacks
Launch Minecraft
Open Options, Video Settings, Shaders
Choose BSL Shaders
Read : How to install shaders with Optifine ?
The BSL in the press
Impressive for a shader dedicated to Minecraft, the BSL Shader has been the subject of many articles in the American press praising its incredible features :
It really brings the world to life in a pretty and picturesque way.

gamesradar+
A powerful choice.

Kotaku
It's like spending a pleasant camping vacation in Minecraft.

PCGamer
BSL shaders offer some of the best images you can get without breaking your equipment.

PCGamesN
Lord, the BSL Shaders are beautiful. Really beautiful.

Rock Paper Shotgun
Questions & Answers of the BSL Shader mod
💎 What are the requirements for using the BSL Shader ?
* Minecraft 1.7.10, 1.8.9, 1.9.4, 1.10.2, 1.11.2, 1.12.2, 1.13.2, 1.14.4, 1.15.2, 1.16.5, 1.17.1, 1.18.2 and 1.19.1
* Optifine (latest recommended version)
* NVIDIA GeForce GTX750 or something similar or even better
📹 What are the recommended Minecraft video settings ?
* Graphics: Detailed (Fancy)
* Display distance: 8 or more
* Softened lighting: maximum
* Lighting level: 100% * Lighting level: 100% * Lighting level: 100% * Lighting level: 100% * * Lighting level: 100
* Dynamic Lights: Fast / Detailed
* Sky: On
🛠️ Can I use the BSL Shader with Minecraft 1.x.x ?
Shaderpacks are generally unaffected by the Minecraft version. The lowest recommended version is 1.7.10.
🌥️ My top half of the sky is broken. What should I do ?
Go to graphics options > Details > enable clouds.