There are a lot of blocks in Minecraft. However, I find that the decoration elements are still quite weak. Why don't we have real chairs and not stairs, why don't we have real bathtubs, real dressers, real fridges and so on!
And that's where the Decocraft 2 mod comes in ! Produced by RazzleberryFox with the help of Profmobius, it adds over 500 purely decorative blocks to Minecraft. This mod will be a pleasure for all architecture enthusiasts, whether it's survival or creative, single or multiplayer.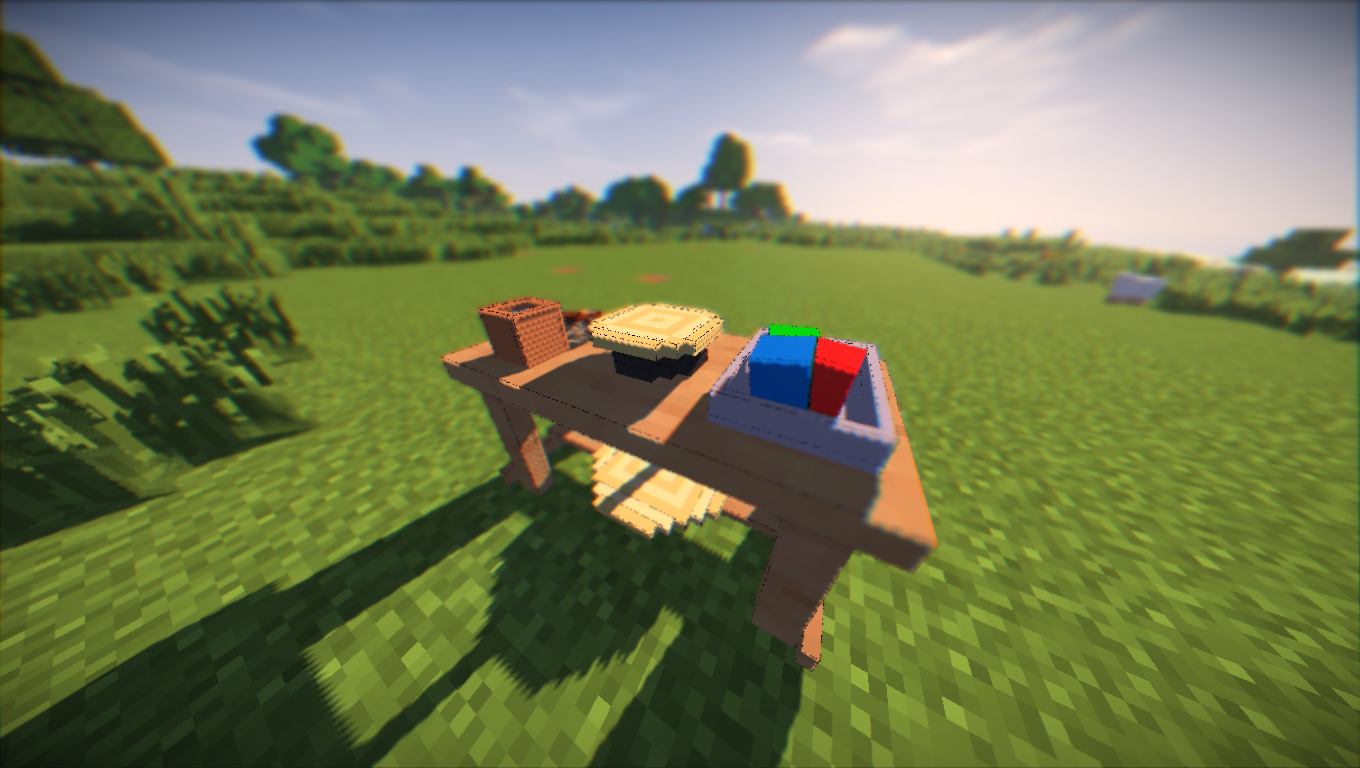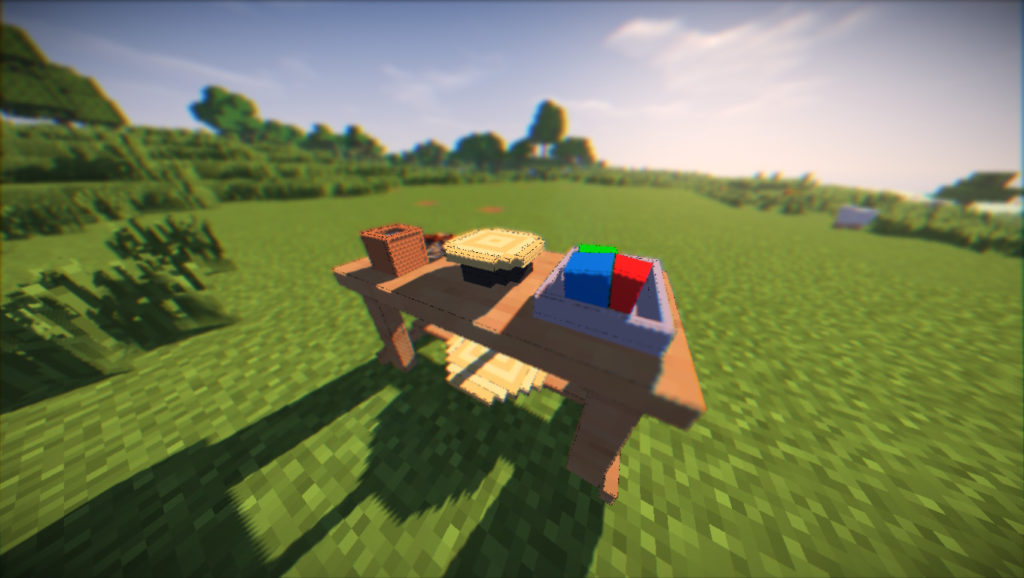 Decocraft User Guide
At first glance it may seem complicated to use Decocraft, but there is no need to consult a Wiki or a Guide for hours! With a few basic items you can simply make all your decorations.
The basic recipes
In order to create the blocks, you will need the small crafting table (just above). To create it is quite simple : you need a craft table, a green dye, a red dye and a lapis lazuli.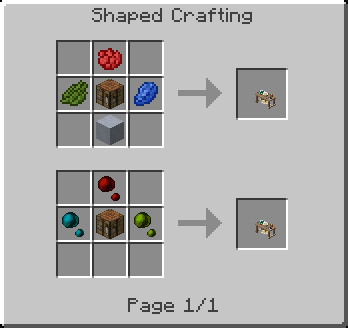 After crafting you will have to go to the table, an interface will open. Each item will ask you for a certain number of clay, either red, blue or green. To insert them in the machine, you will have to place them in the top left corner and click on the small arrow below. Once this is done, the craftable blocks will have a lighter box, you just have to click on it to start crafting them.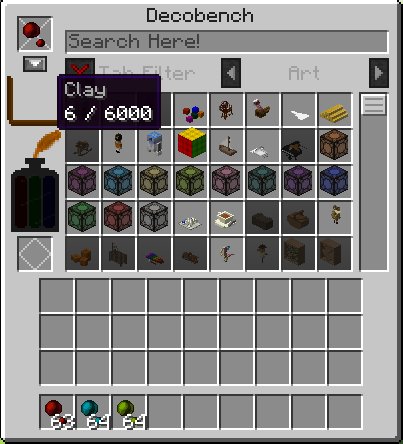 By now you must be wondering how to get the crafting clay ? It is very simple, you need a block of earth, a block of sand and the appropriate dye arranged as below :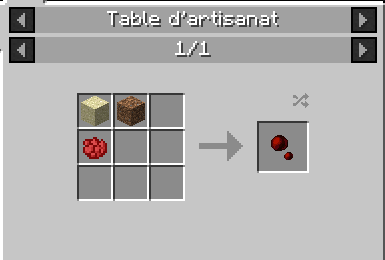 Examples of crafts
Once you have the crafting clay, all you have to do is make your decorations, here are some recipes :
If you are still confused, watch the official presentation video of the mod :
The available decorations
It is impossible to show you all the decorations of the Decocraft mod, you will find a small part of them below.
Bathroom decoration
Room decoration
Dungeon decoration
Table decoration and food
All this is only a small part of the blocks available in the mod. You can find musical instruments, kitchen elements, living room elements, dining room elements, new lights, doors and windows, computers, scientific objects, barricades for your houses, outdoor elements such as benches and lamp posts, new stairs, toys, sports elements such as punching balls, trophies and many other things.
This mod is really well developed, you can spend many hours building with many possibilities, I let you see for yourself !
Download
Choose the version of Decocraft2 you want to download :
🔨 This mod requires Minecraft Forge as well as PTRLib
Find out how to install a mod for Minecraft
✅ Source