Have you ever found a cool structure on a map, and felt like reproducing it on your personal map ? Having to jump between two maps constantly to reproduce everything is annoying ! But that's all in the past now !

The Schematica mod created by Lunatrius, compatible with the latest versions of Minecraft, adds to your game a schematic system that you can reuse on any of your maps.
How does it work ?
The Schematica mod integrates a schematic management system in your game, which works independently of the maps you are on. Simply put : no matter what map you are on, you can open your menu and access your saved schematics.
These schematics, when opened on your map, will create a ghost image of the saved structure, allowing you to easily copy it.
By going to the game controls, you will see several new options related to the mod. The ones we are interested in are the first three.

Save a schematic
This option allows you to create a schematic and save it in your manager.
By activating it, a menu will open.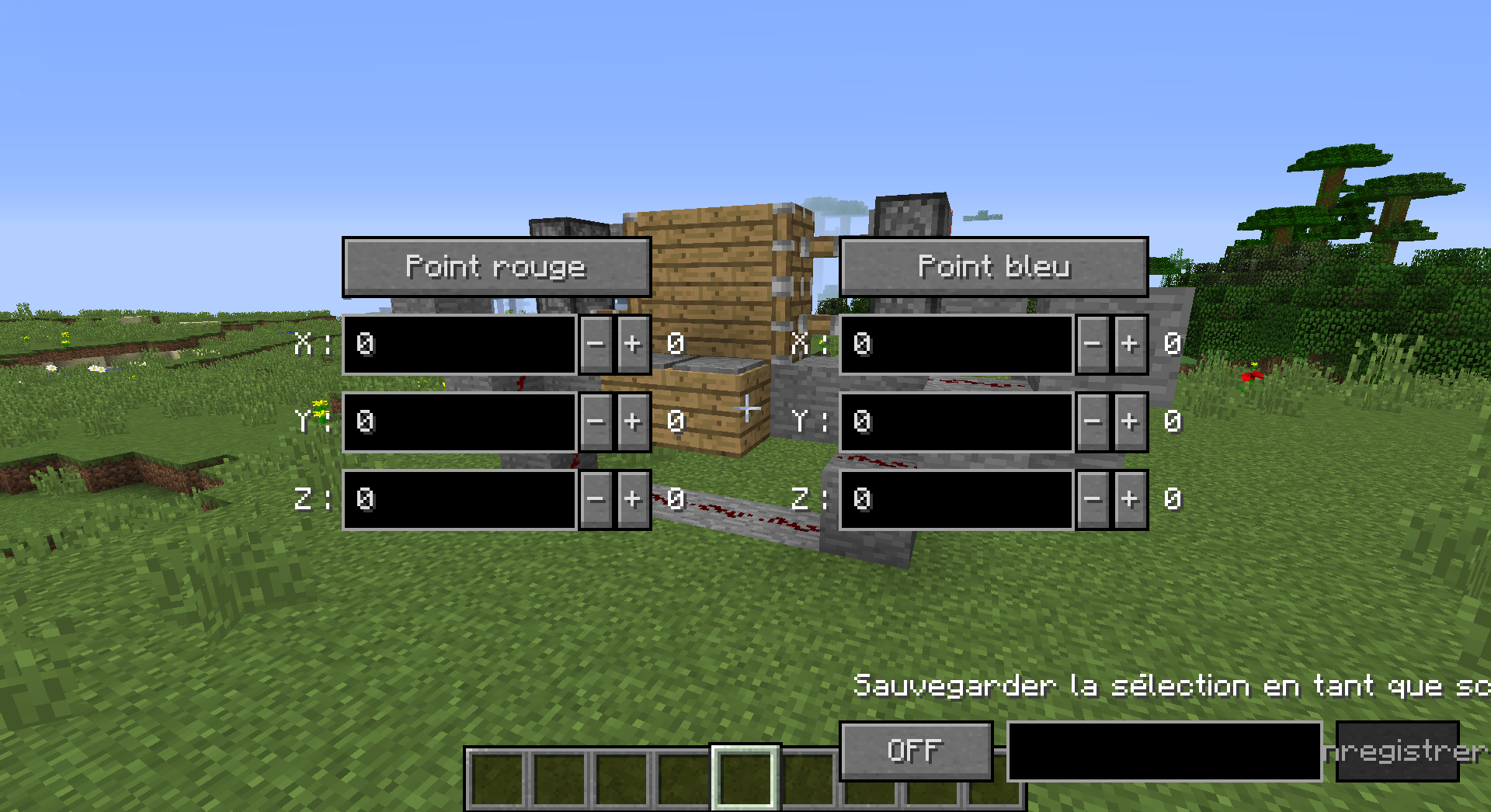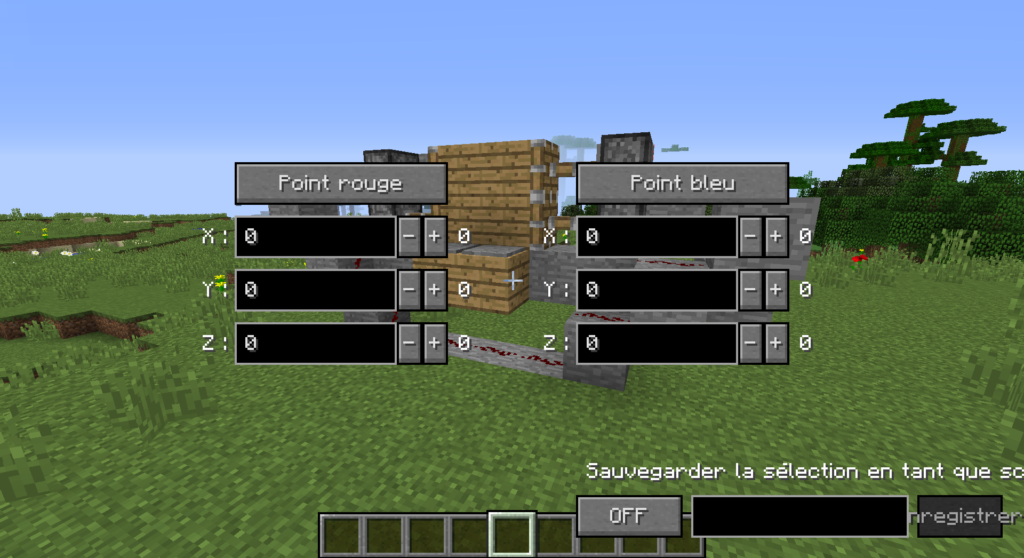 The "Red Point" and "Blue Point" options are the markers of your schematic : they delimit your schematic. The X/Y/Z coordinates, below, allow you to precisely locate your two points so that the whole structure is surrounded.
When you press one of the points, a transparent block will be created in front of you : this is the representation of your selection. Once the two points have been created, you will have a visual overview of your selection. Feel free to use the coordinates to refine your selection.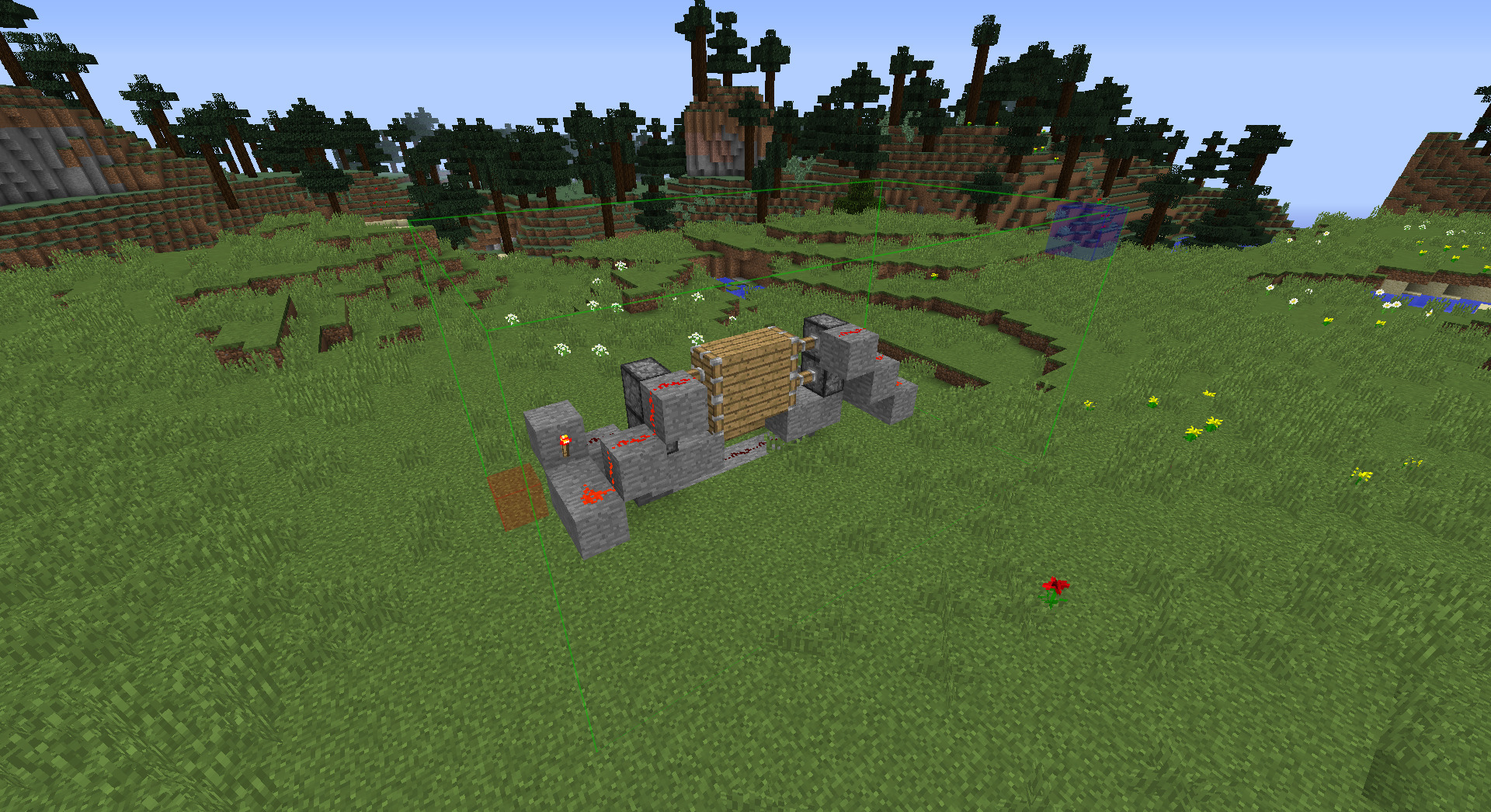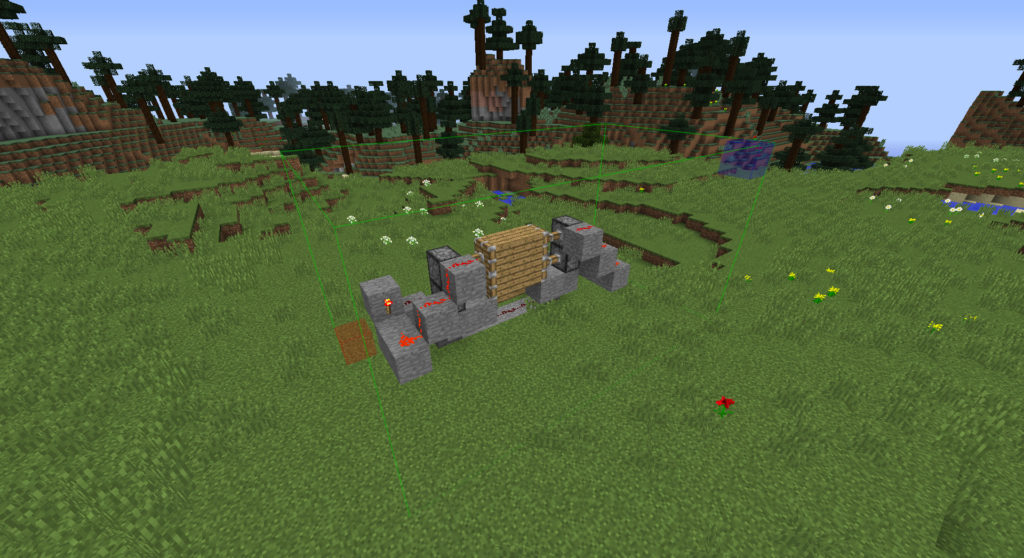 Once your structure is selected, simply reopen your menu, give your structure a name and click on "Save".
You will then have your schematic ready for a new use.
Load a schematic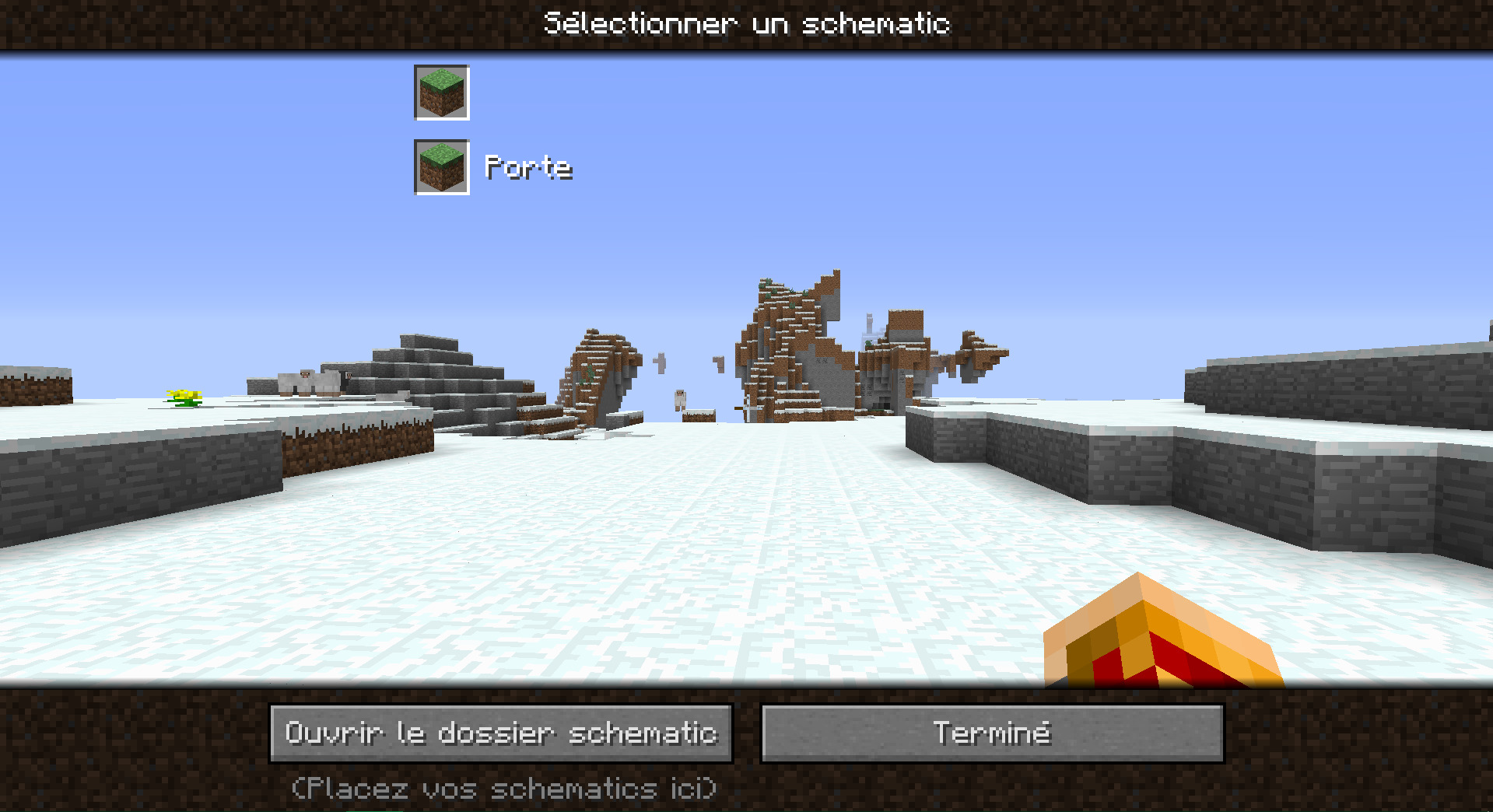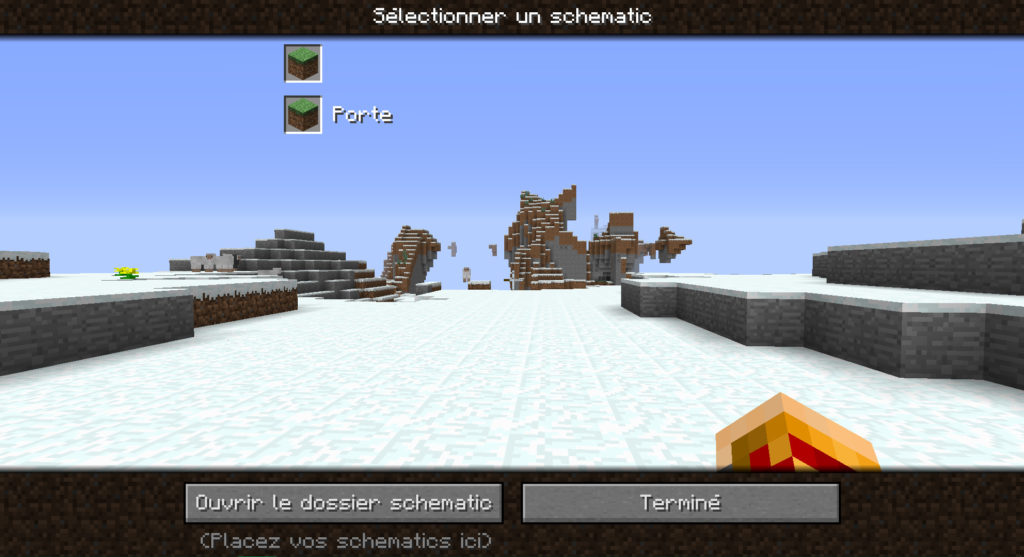 This option allows you to display your list of schematics. Again, you can be on any map, the list will be the same. To select the schematic you want, just click on it and click "Done".
Your schematics will appear in front of you, in the form of ghost blocks.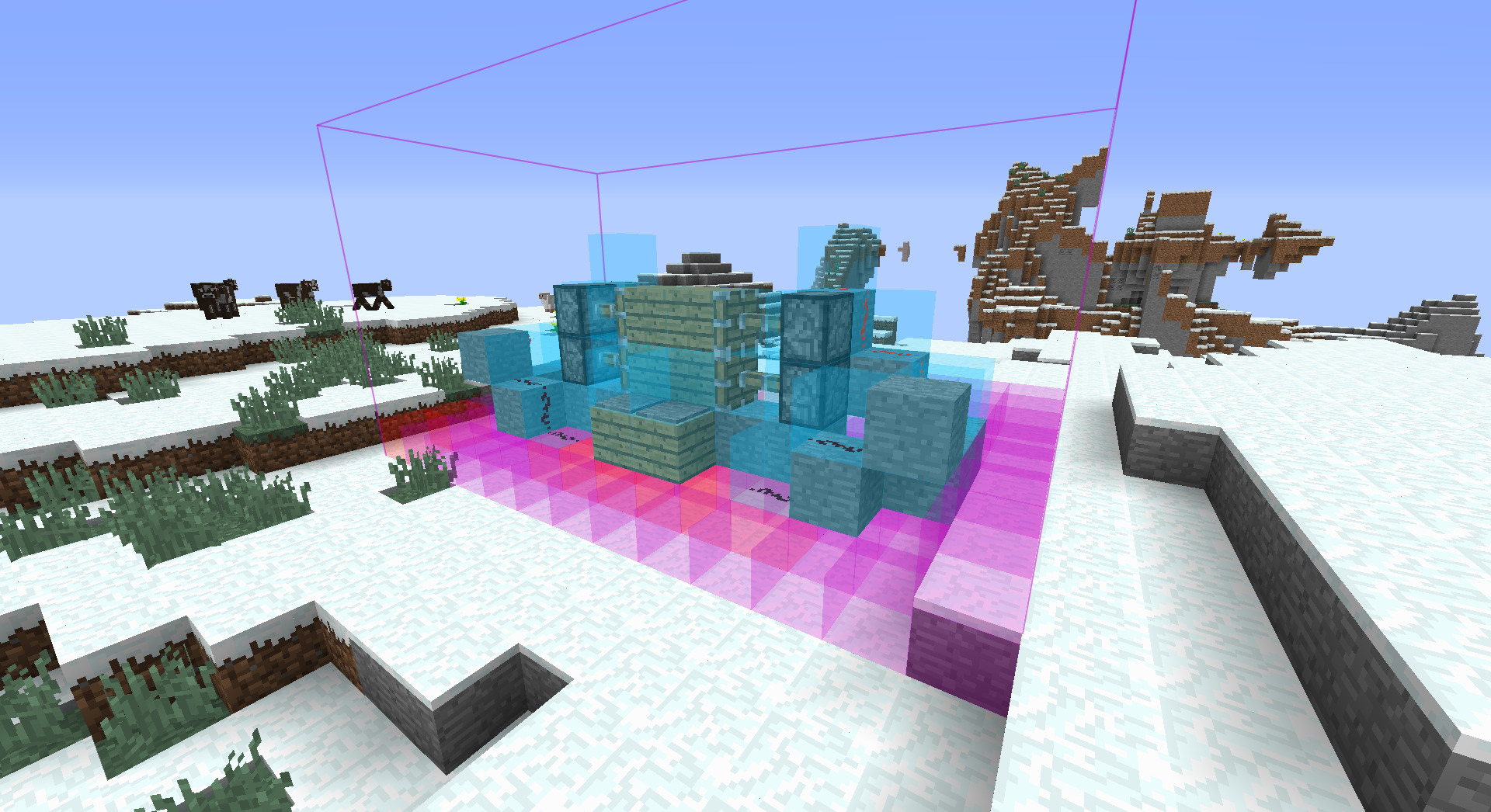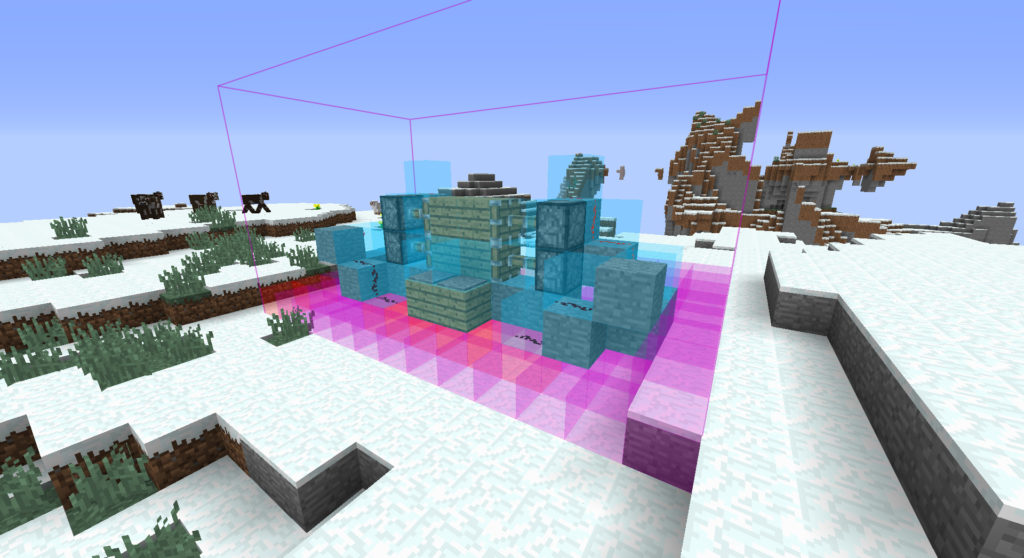 Be careful though : the blocks are not real! It is only a "drawing" of your previous construction. If you want it to be real, you'll have to build over it. The ghost blocks will disappear when you place a block in their place.
Manipulating the schematic
This last option allows you to finalize your construction.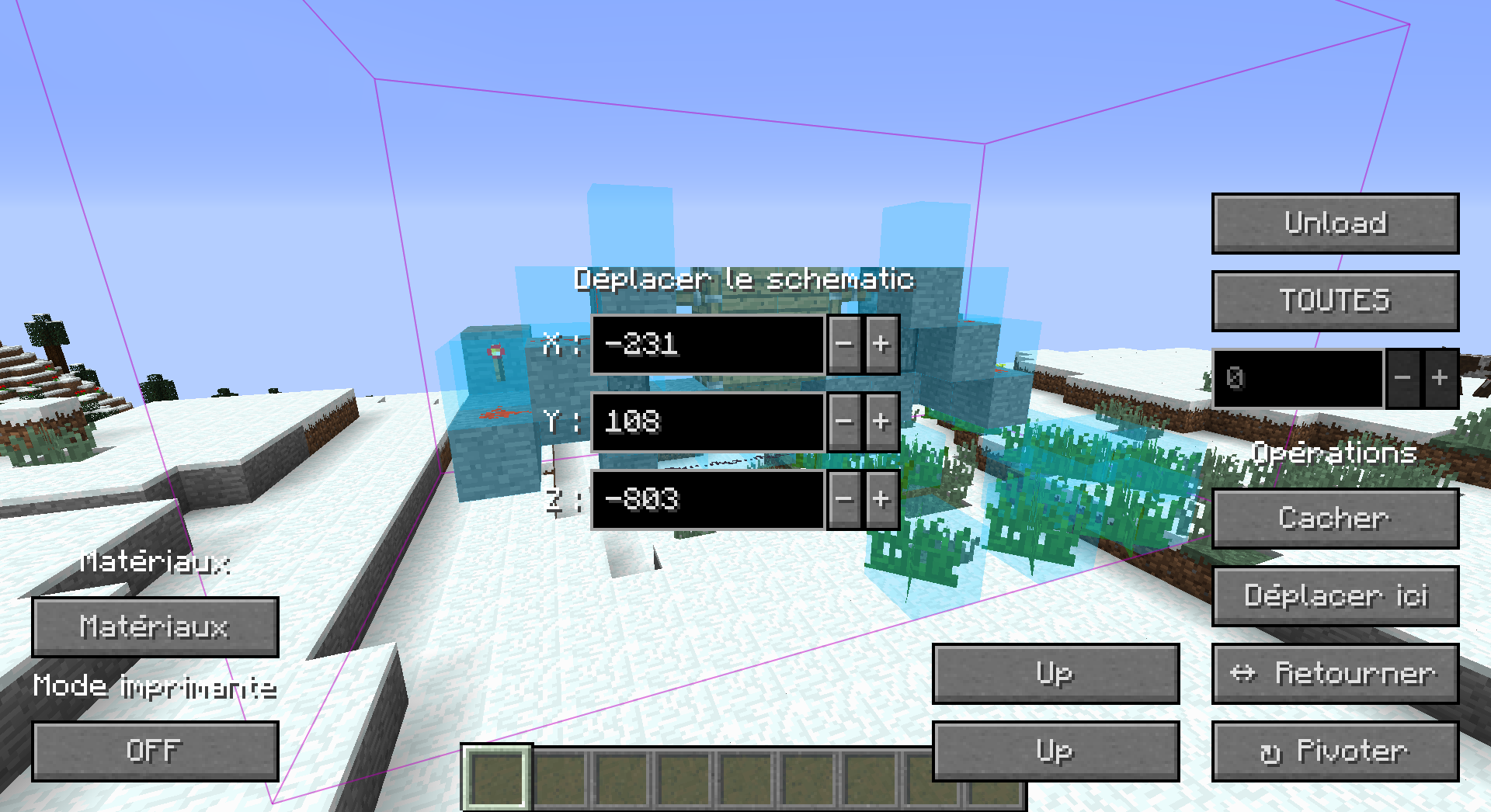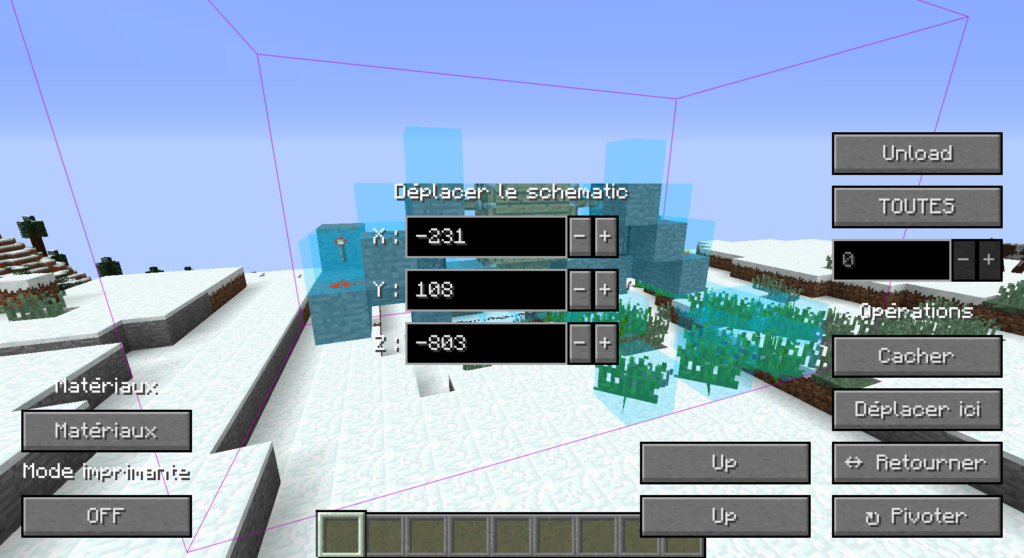 You have several options here. All the ones in the center and bottom left of the screen allow you to move the schematic as you wish, so you can place it where you want to base your future construction.
The "Unload" button simply lets you send the schematic away.
The "All/Layers" option allows you to view the entire schematic or layer by layer, should the block pile become too cumbersome to build.
The "Materials" button lists the number of blocks in the construction, so you can see how many are needed to reproduce the structure.
With all this, you can easily reuse your builds, redstone systems or decorations on any map !
Download
👋 Looking for an alternative to Schematica that works with the latest versions of Minecraft ? Try Litematica !
This mod needs Forge to work. Additionally, if you use this mod in Minecraft version 1.7.2 or higher, you will need the LunatriusCore mod.
Schematica download link :
❓ Schematica is what ?
It's a mod for Minecraft that adds a schematic system that you can reuse on your maps.
🎮 How to use Schematica ?
After installing the mod, you will need to save a schematica, then load it where you want to integrate it (in your current world or another one).
❓ Where can I find schematics ?
You can find them on the dedicated category of Planteminecraft.
💿 With which versions of Minecraft is Schematica compatible ?
As of today, Schematica is compatible with versions: 1.7.10, 1.8.9, 1.9.4, 1.10.2, 1.11.2 and 1.12.2.