Minecraft Live 2022 has just ended, and it brings its share of new features for the Minecraft 1.20 update: camels, bamboo blocks, new interactive libraries and hanging signs.
Mojang has announced a release window for Minecraft 1.20: spring 2023. Mojang also announced that the first playable features and snapshots of the update would be available "within a few days."
Unlike previous major updates, Mojang has not yet named the 1.20, and instead hopes to shape and characterize it through conversations with the community. This translates into the addition of 7 new default skins in addition to Steve and Alex. Mojang hopes this will allow players to feel represented in the game without having to immediately turn to custom options.
Video recap of what's new in Minecraft 1.20
Camel
Minecraft's camels will be able to be ridden by two players, will have a dash ability that allows them to move quickly, and will reproduce using cacti.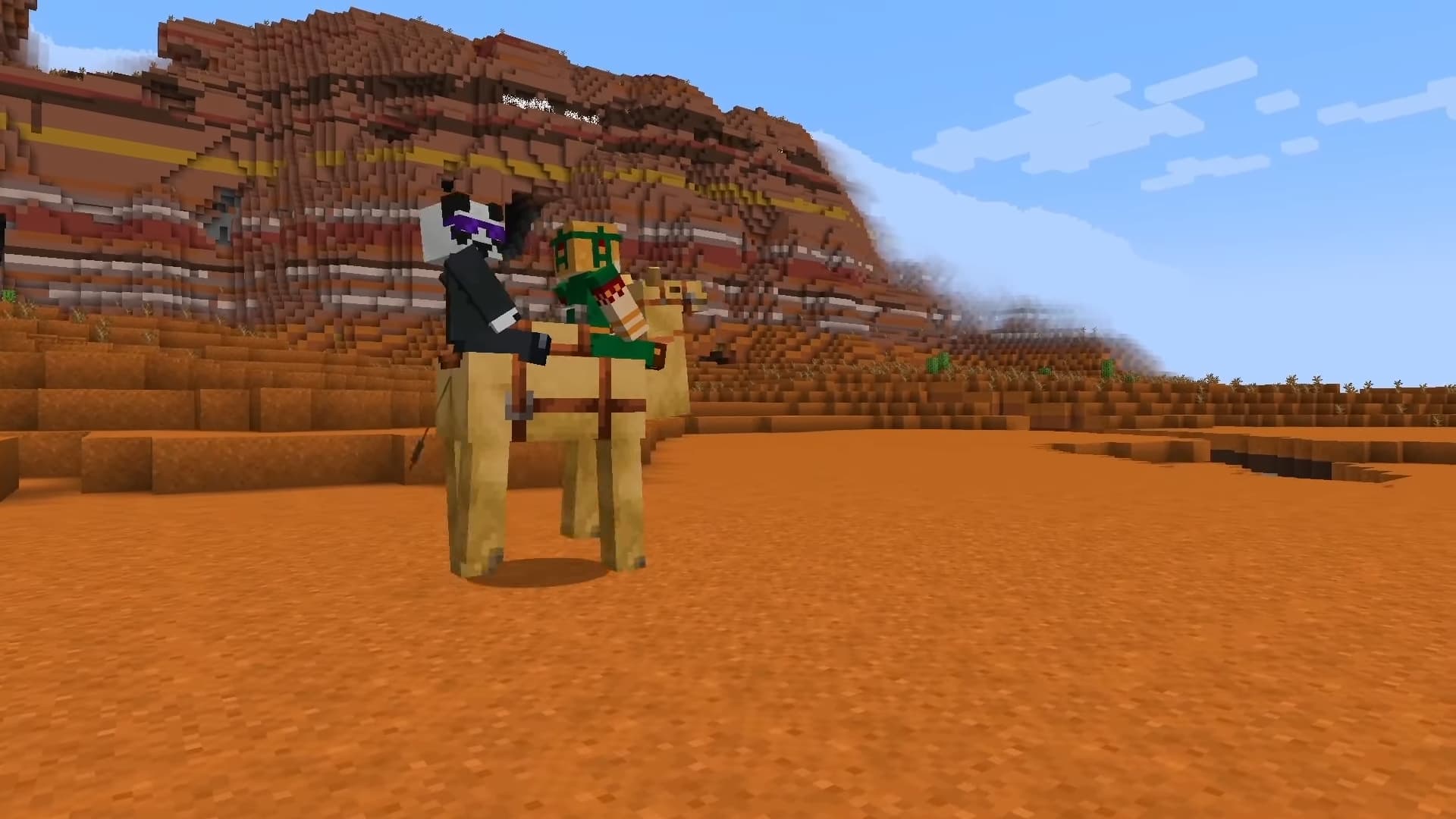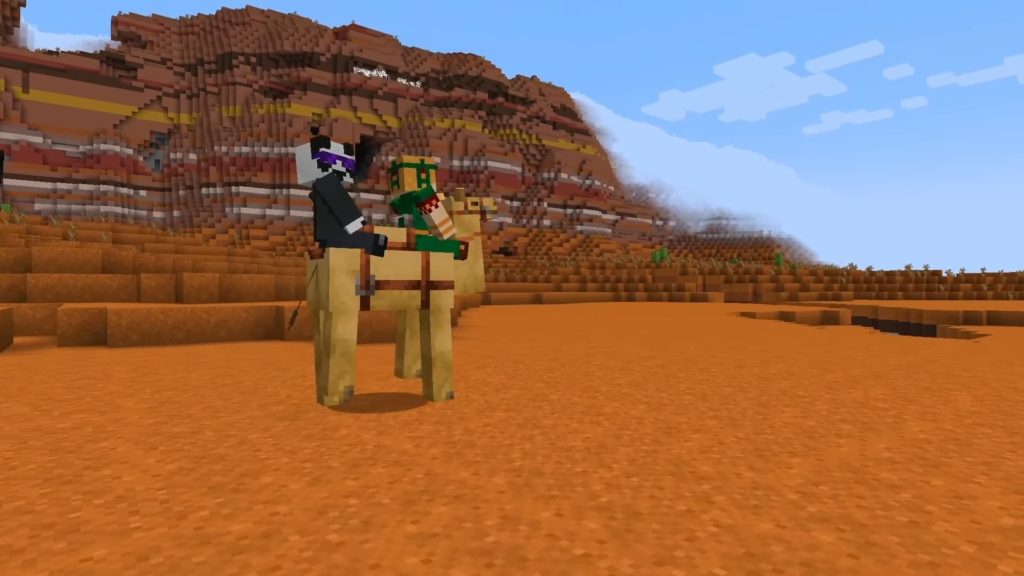 Bamboo block
Bamboo wood is coming, with all the blocks/craft items available as all other wood sets currently in the game, including a block unique to this set called the Bamboo Mosaic Block.
Bamboo can be used to craft items like wood, with unique designs for boards, stairs, doors, fences and hatches.
There is also a unique bamboo mosaic block with a more decorative design.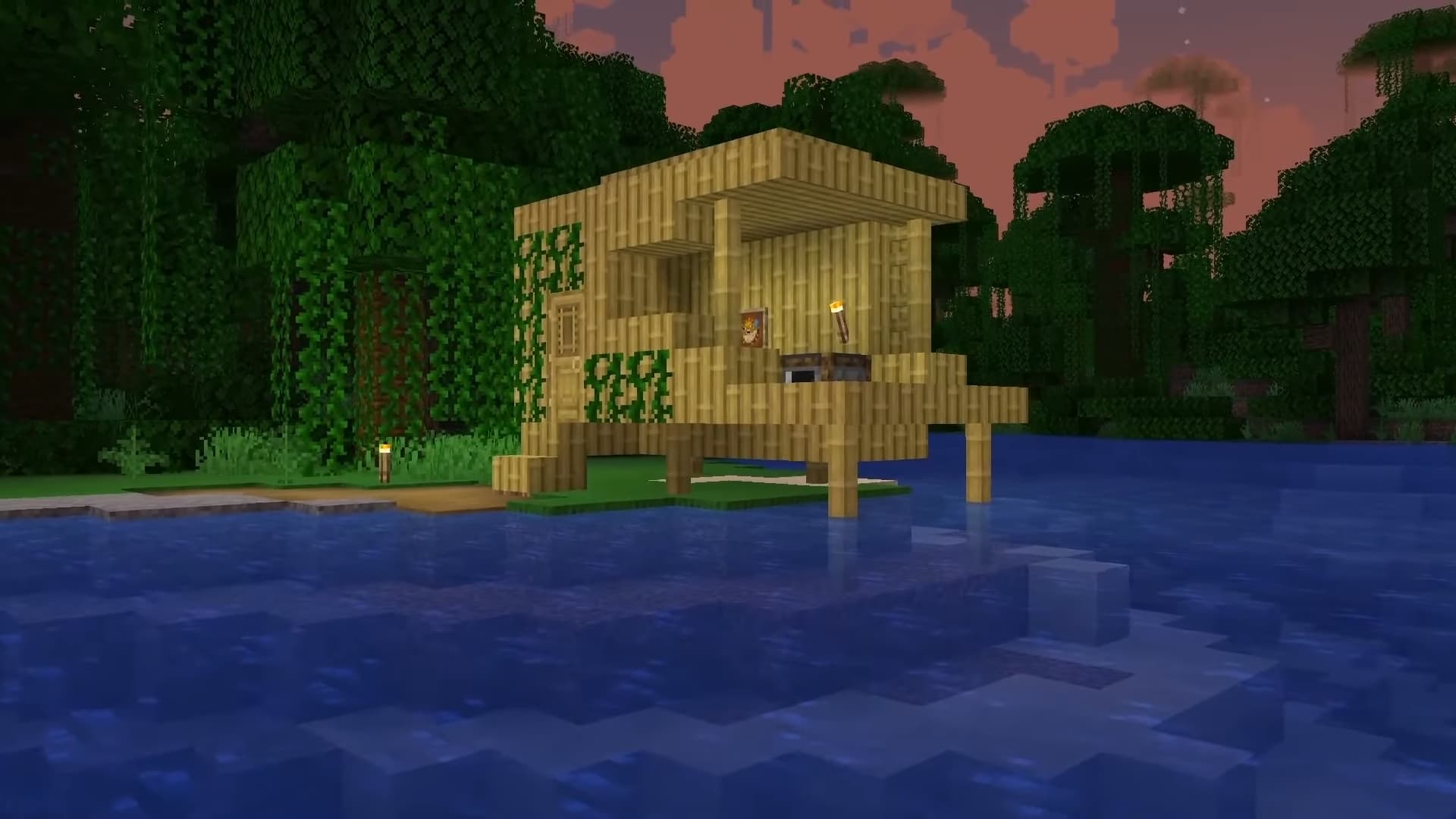 A bamboo raft was also featured as a variation of the boats currently available.
Instead of a bamboo boat, players will be able to make a raft with a unique, flat design.
The raft can still accommodate up to two players, as well as chests.
Chiseled bookshelves
Minecraft version 1.20 features a new, more refined and fully functional type of bookshelves.
The Chiseled bookshelves can store up to 6 books of any type.
Players dynamically add and remove books from the library, there is no in-game menu.
Sculpted shelves support interactions with redstone, with comparators able to tell when a book is added or removed from the shelf.
With redstone, players will be able to create secret passages in the libraries.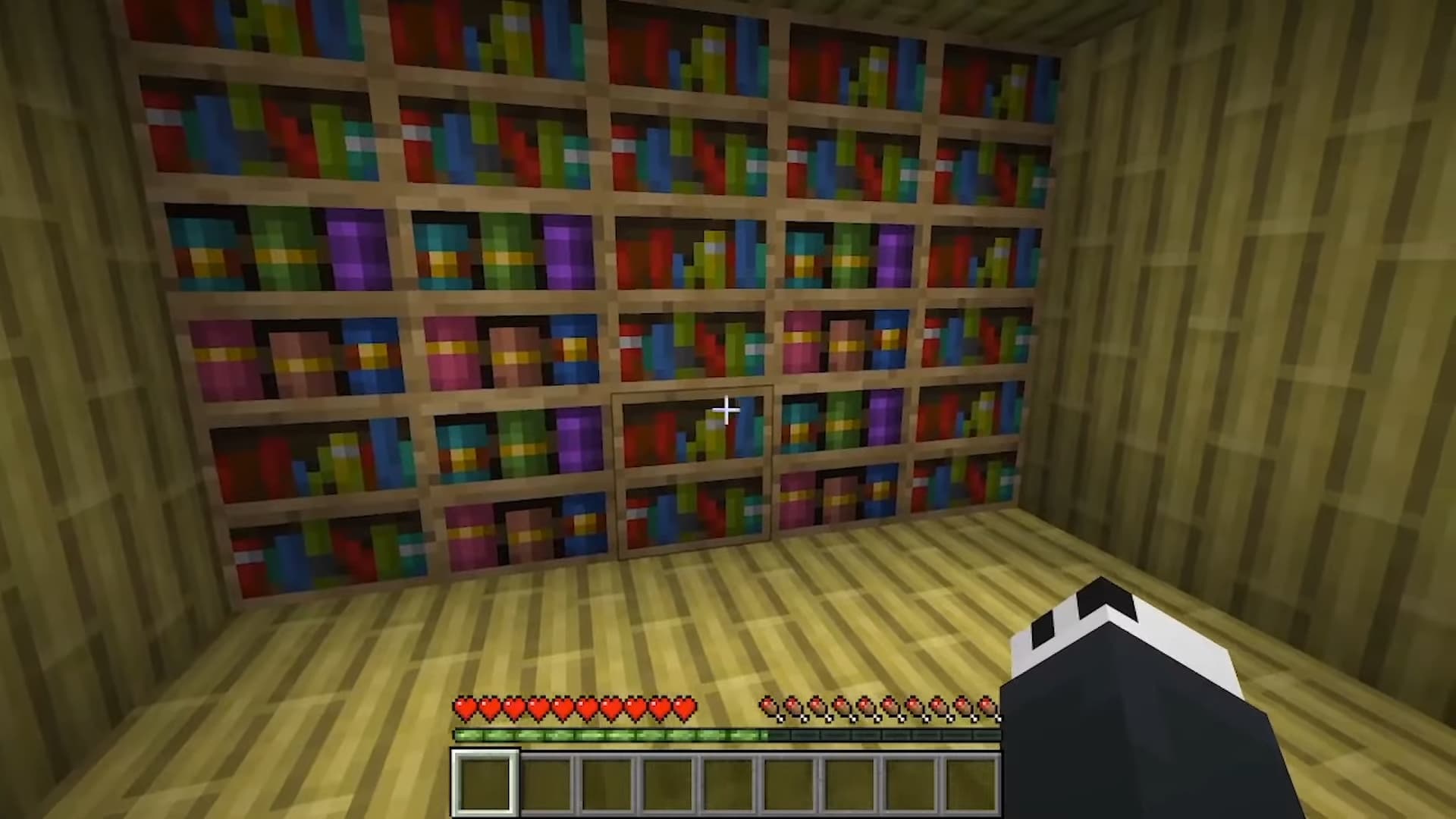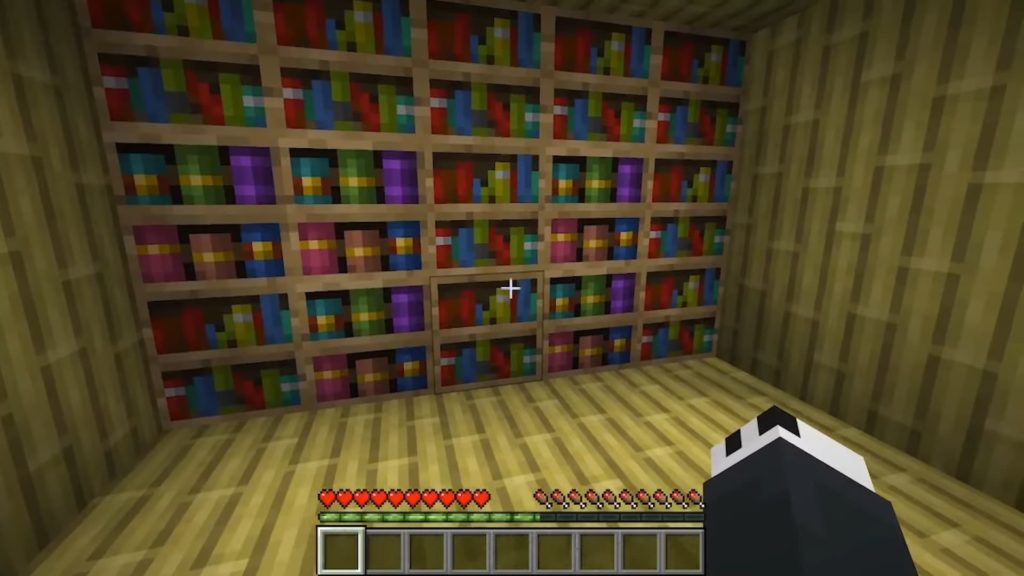 Hanging sign
The classic sign that has helped players tag and navigate in Minecraft for years finally has an alternative form: hanging signs.
Hanging signs are made from wood and chains.
Hanging signs come in several varieties, including two chains when hanging from the underside of blocks, a single chain ending in a "V" shape when hanging from a narrow block like a fence, and a post with two chains when hanging from the corner of a block.
Players can change the color of the hanging signs by using different varieties of wood to make them.
Hanging signs are also identical to regular signs in terms of text entry.
It is possible to stack the hanging signs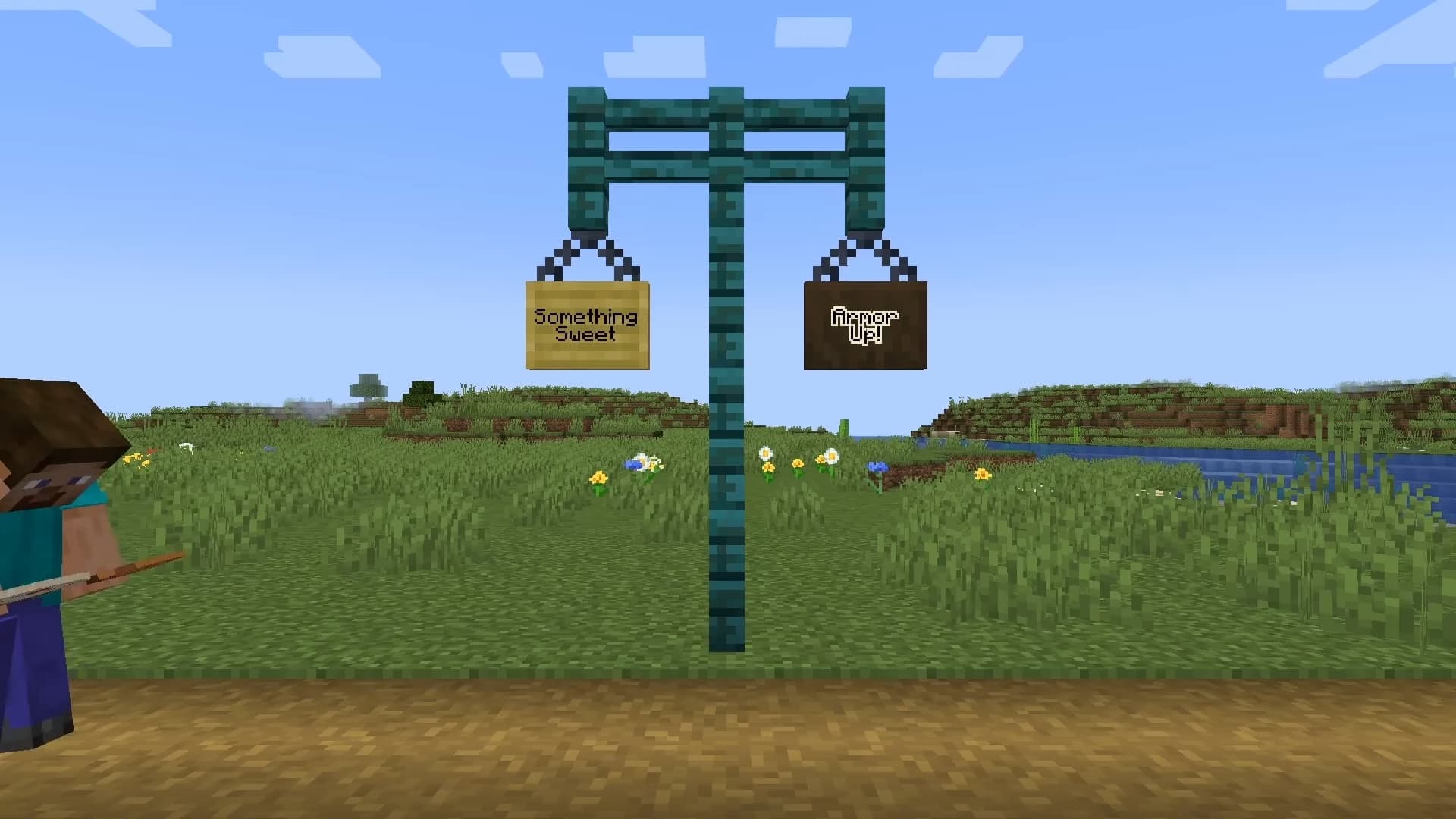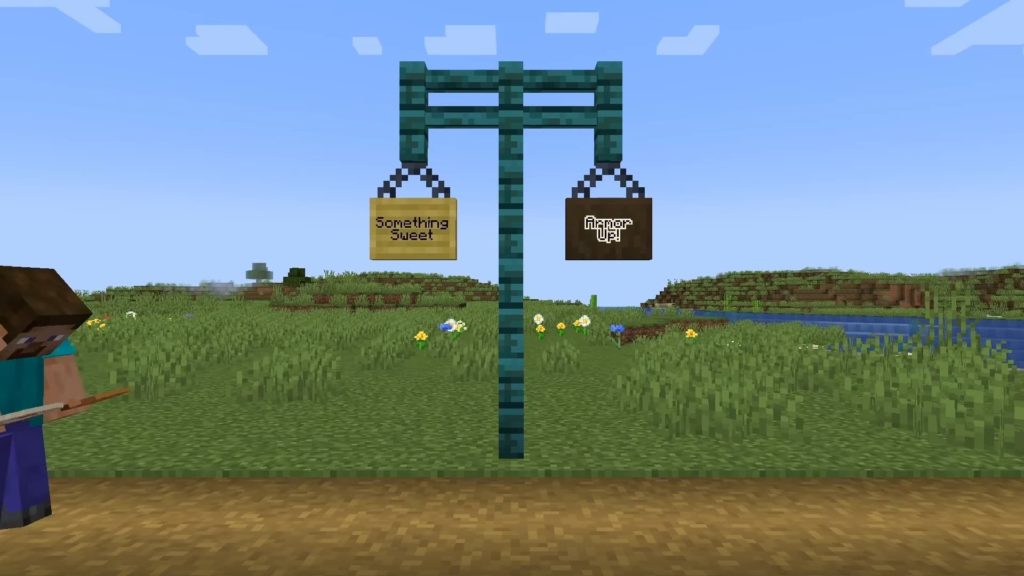 New default skins
Independently of the 1.20 update itself, but linked by the theme, the infamous Minecraft default characters Steve and Alex are about to get new friends. For the first time in years, players will be able to choose from new default skins. See how to change your Minecraft skin.
The seven added skins are Makene, Efe, Noor, Kai, Ari, Sunny and Zuri.
Each character is visually unique, with a variety of appearances, including darker skin tones and even prosthetics.
The new characters will arrive in Minecraft in late November or early December 2022, in a separate update.