Mojang has shared some very interesting and well-illustrated information about the latest Minecraft 1.18 update…
Earlier this week, you were treated to the second part of the Caves & Cliffs: Minecraft 1.18 update (quickly followed by Minecraft 1.18.1)! With the mountain of changes that have been introduced in this update, it's nice to see the Minecraft developers go into detail, with beautiful illustrations, about the biggest changes and what they mean for Minecraft.
Read: All the new content in Minecraft 1.18
Increased height and depth of worlds
With this release, the height limit of previous worlds is extended, giving new and existing worlds more vertical space to explore and build. You can push your creativity like never before and build up to 320y and dig up to 64y. This will allow you to discover larger caves and extraordinary new biomes.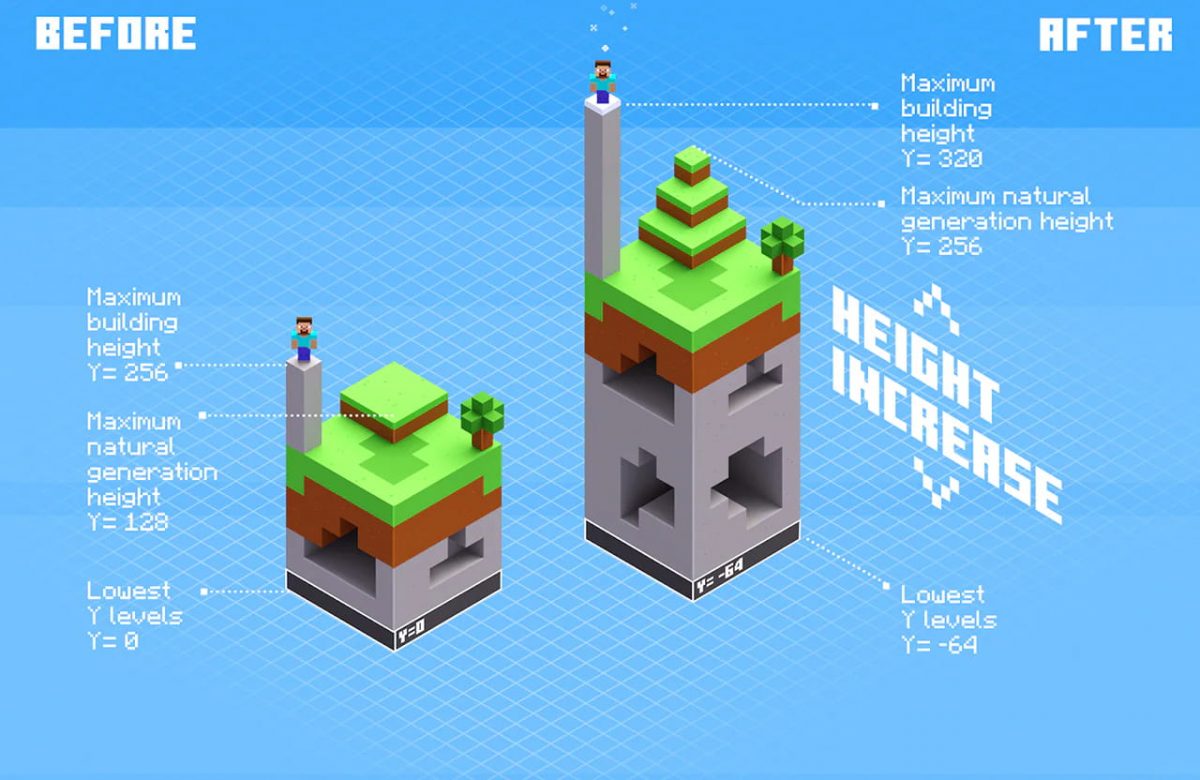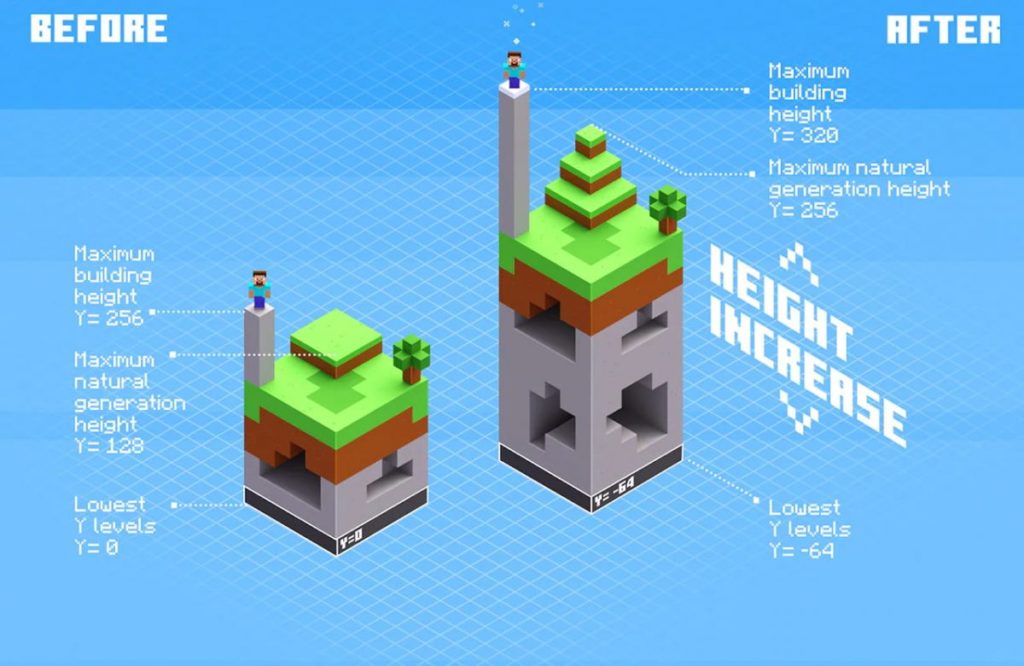 World blending
Many of you have existing worlds in which you have spent a lot of time exploring, surviving and creating. Good news, you'll be able to continue to do so in version 1.18 without having to start from scratch
World Blending will allow new world generation to work seamlessly with existing chunks in old worlds, reducing steep or overly steep cliffs (see illustration below) and resulting in more natural environments.
Players who update their old worlds will also find that the bedrock layer in y0 under existing chunks is replaced with chasm slate, with new caves and biomes.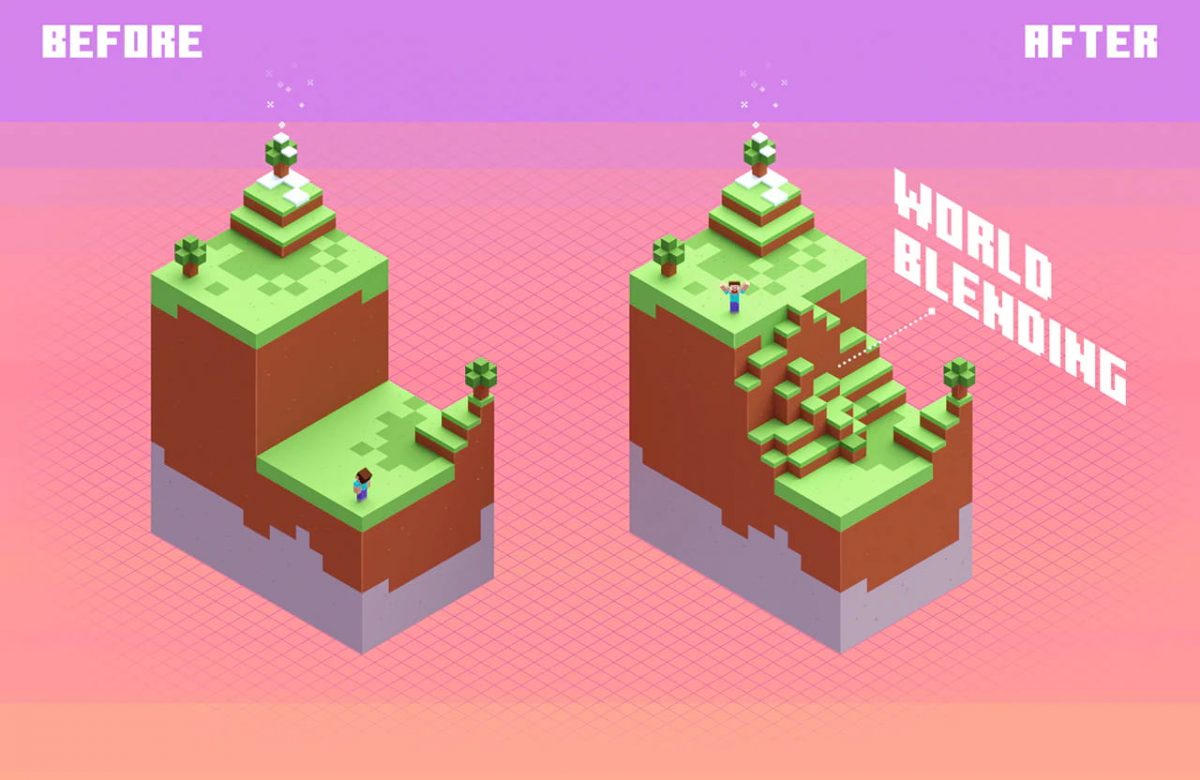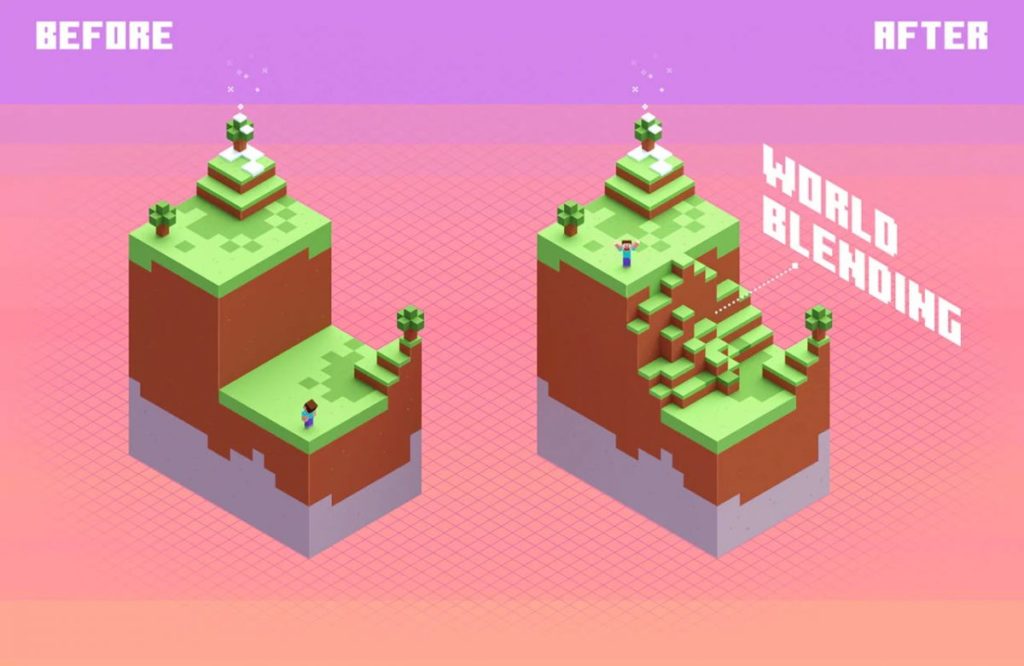 New terrain and mountain generation
Among the new features in Minecraft version 1.18 is the fact that the shape of the terrain is no longer always determined by the biome it is in. Instead, biomes are now simply overlaid on the terrain, meaning players can encounter all sorts of weird and wonderful biome placements as they explore the underworld.
Mountains and peaks are also even higher and more varied, giving you even more room to build large structures on top of them.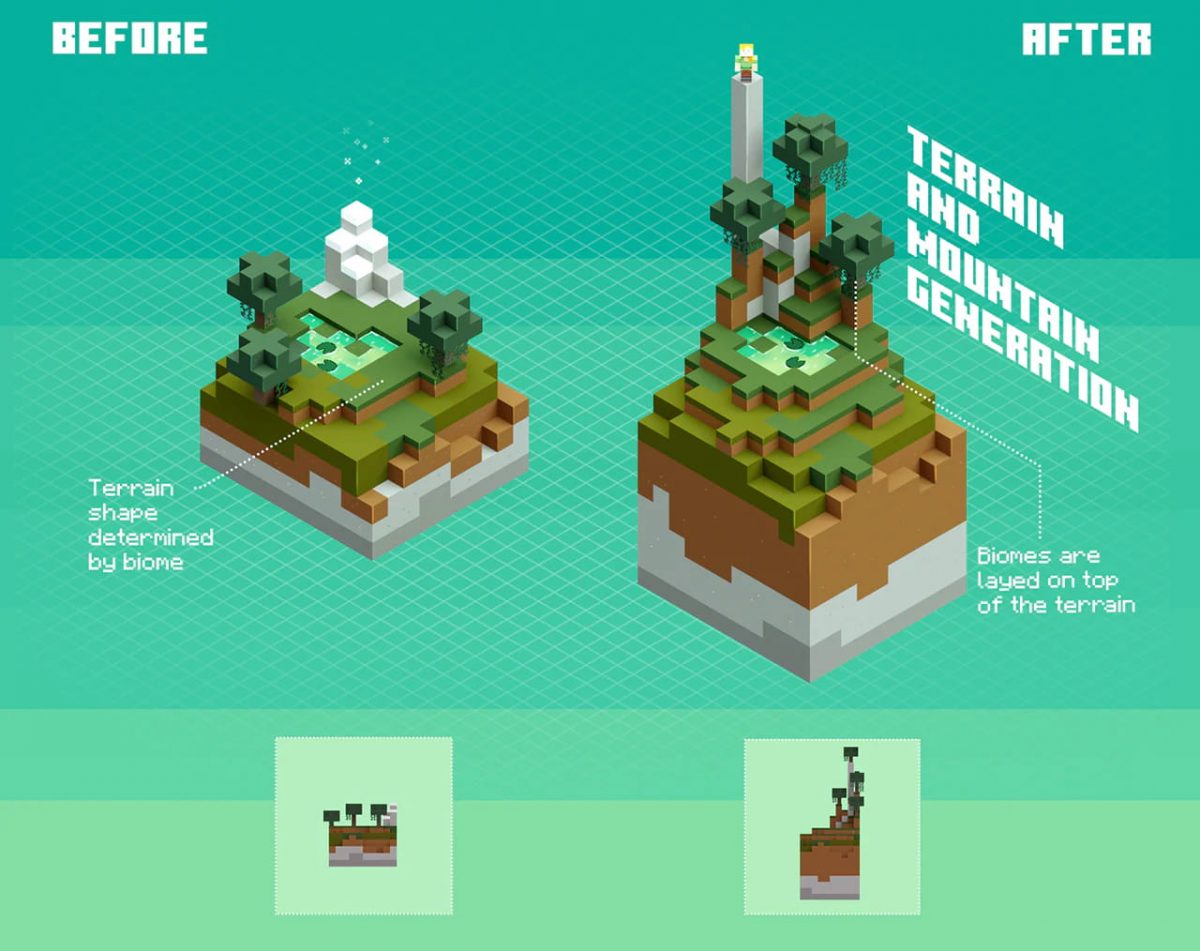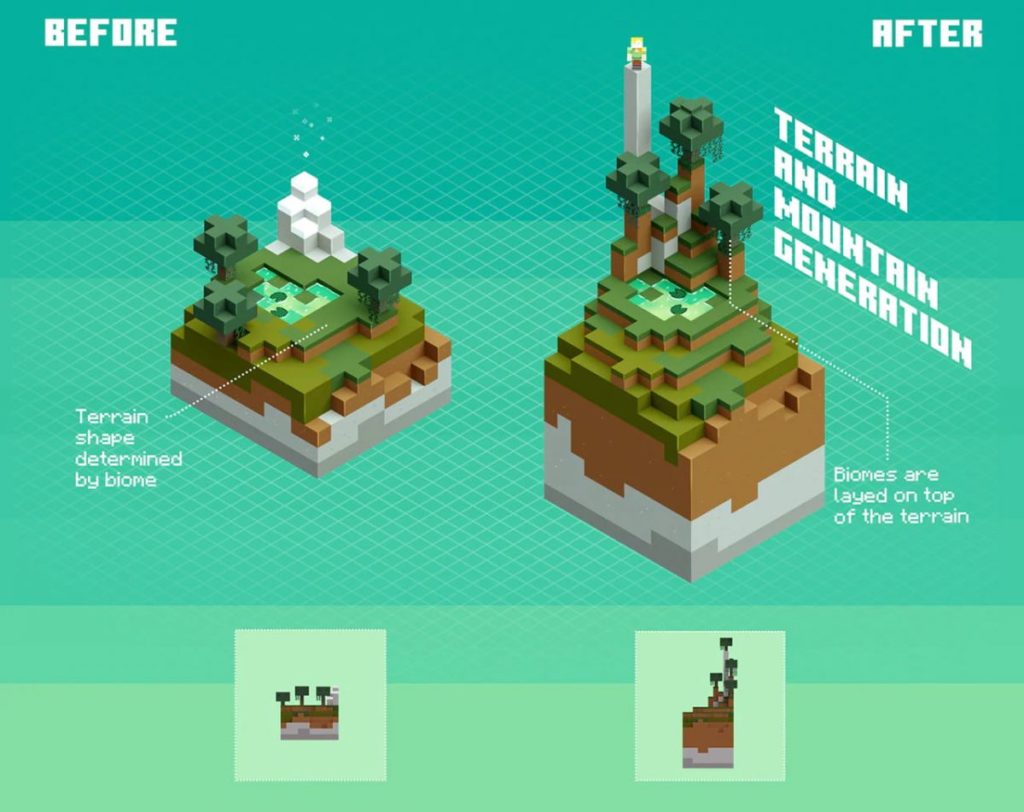 New biomes, 3D biome generation and biome distribution
There are a whole bunch of new biomes to discover in 1.18, both above and below the surface, from lush caves and dripstone caverns to jagged peaks and grasslands. In addition, cave biomes can sometimes be generated directly below surface biomes.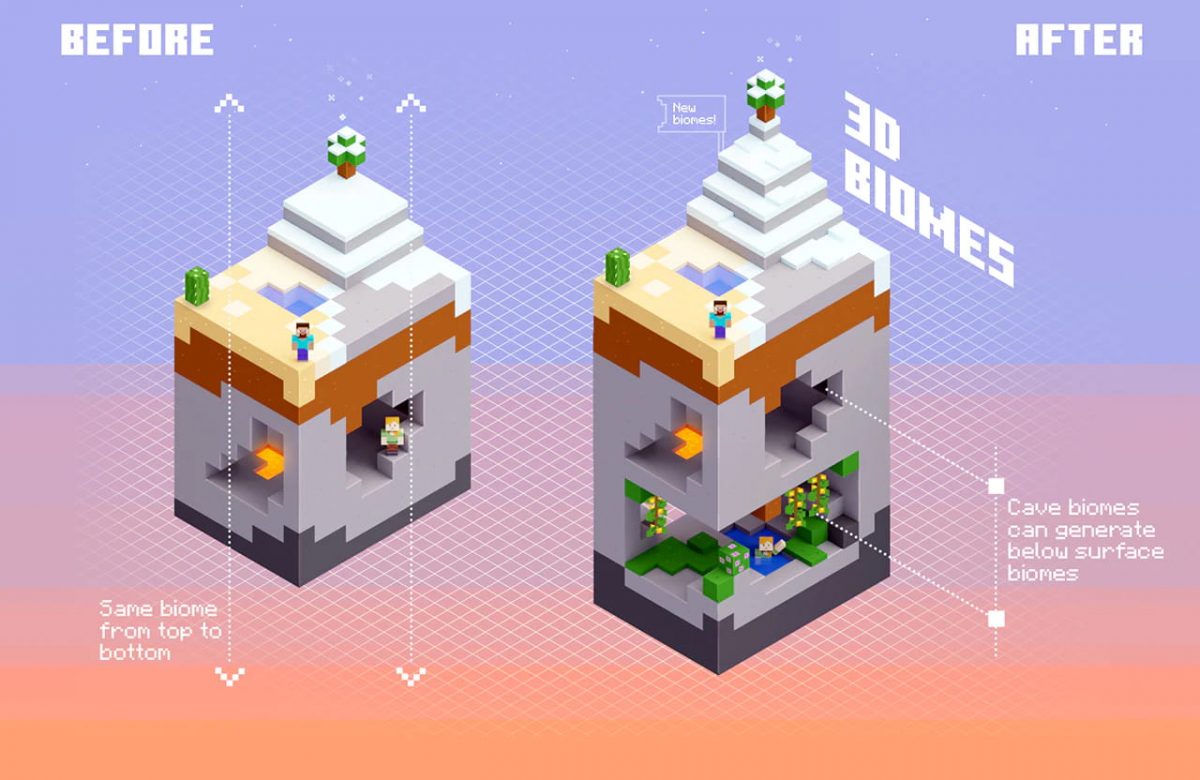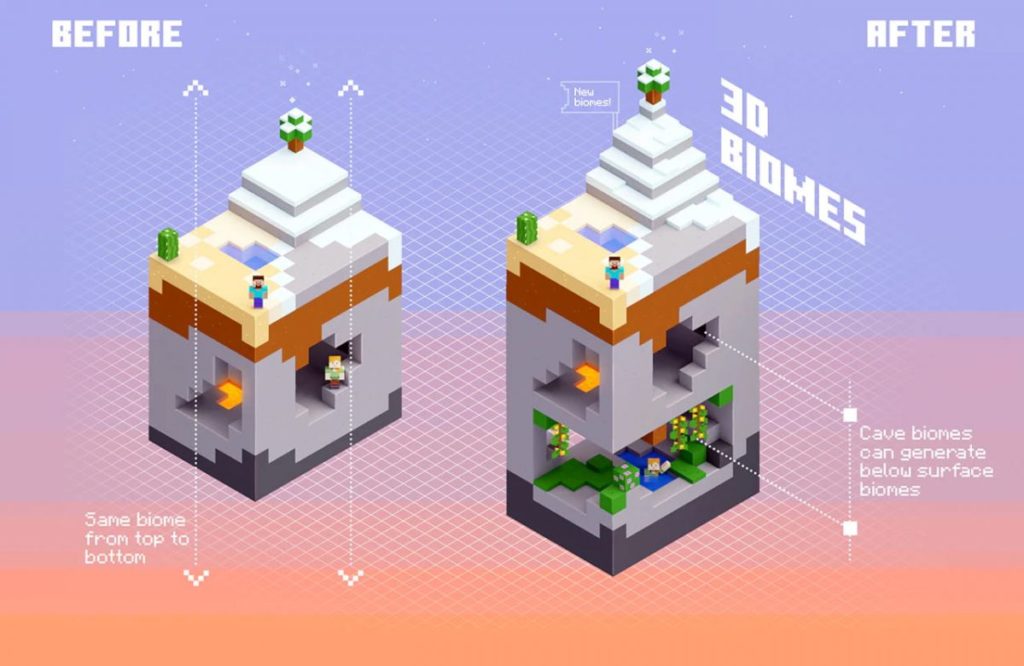 New generation of caves
What would the Caves & Cliffs update be without some big changes in cave generation? In addition to the caves and ravines found in previous versions that appeared in Minecraft 1.17, players will now have a variety of new cave shapes and sizes to explore, ranging from spacious "cheese" caves to long, winding "spaghetti" caves and narrower "noodle" cave networks.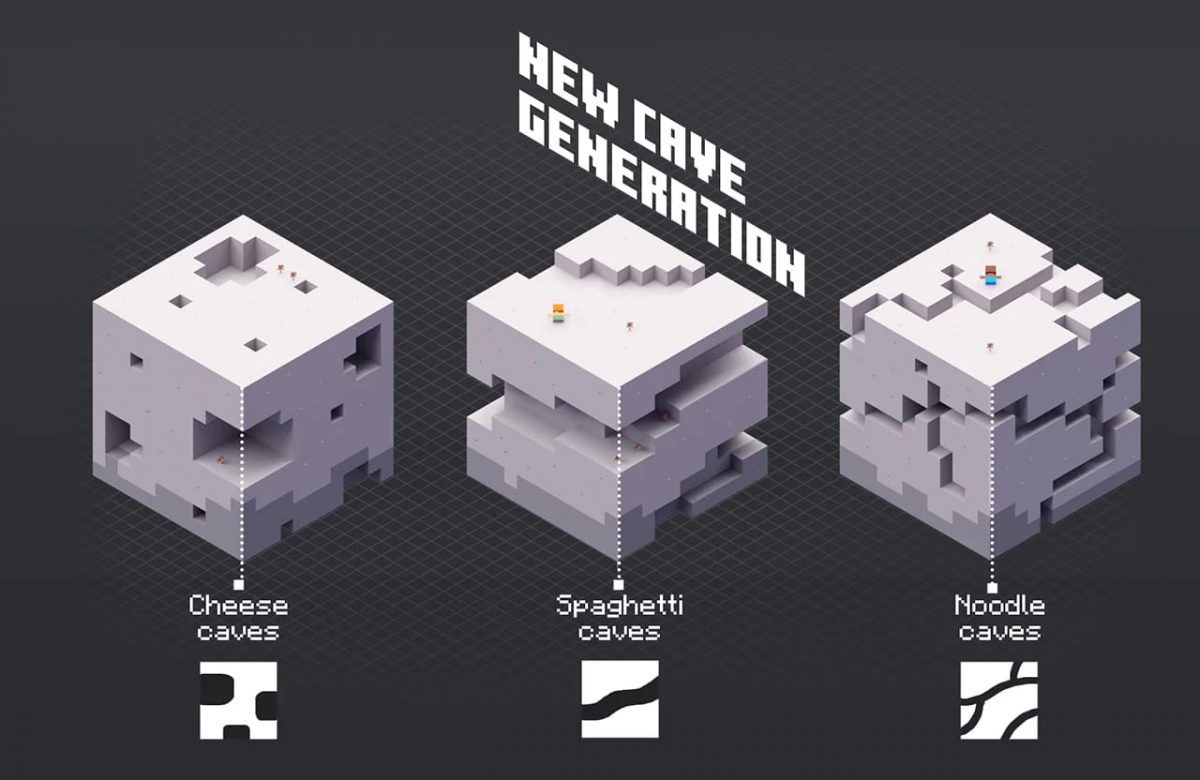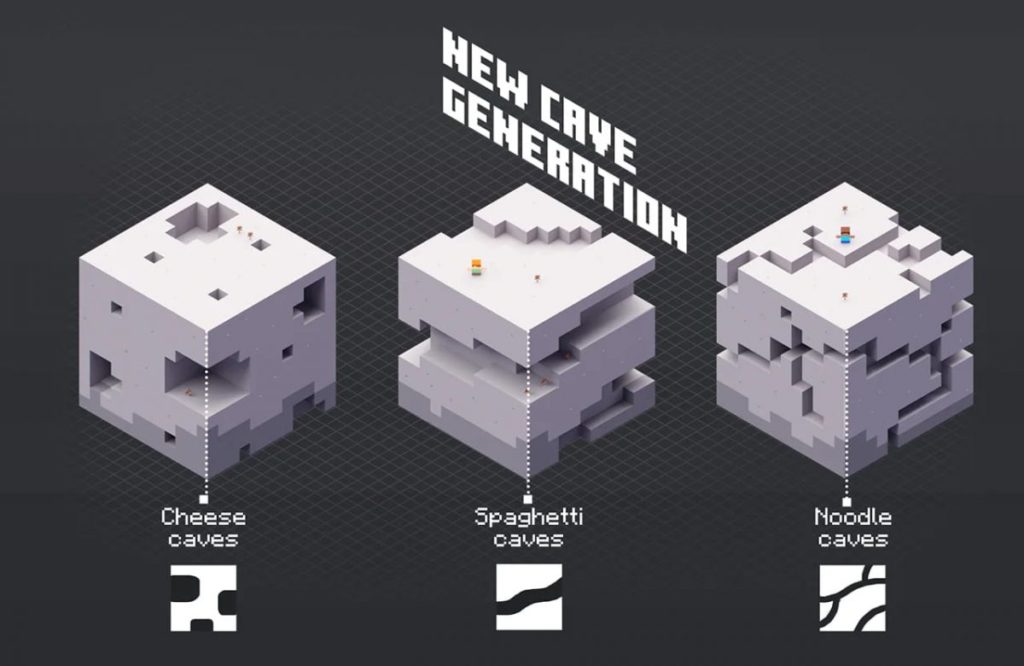 In addition, you may also discover aquifers that consist of large bodies of water at a local level, resulting in caves that may be dry, contain underground lakes or even be completely flooded.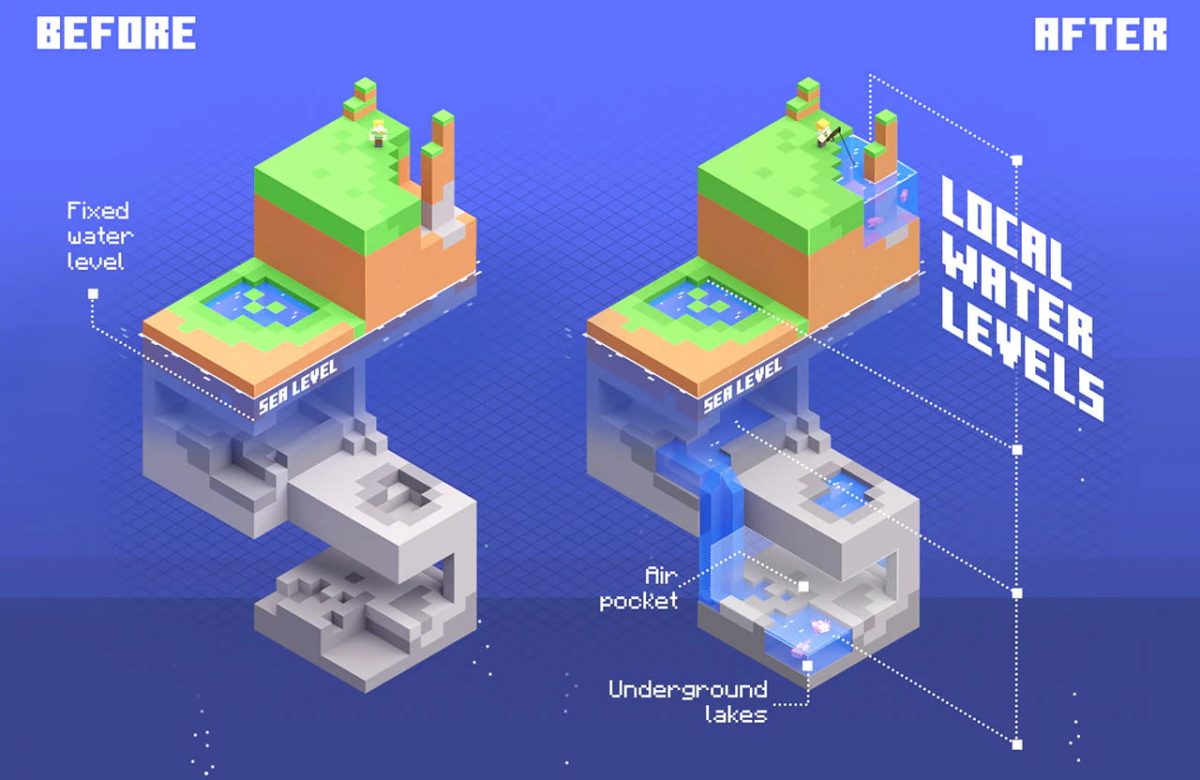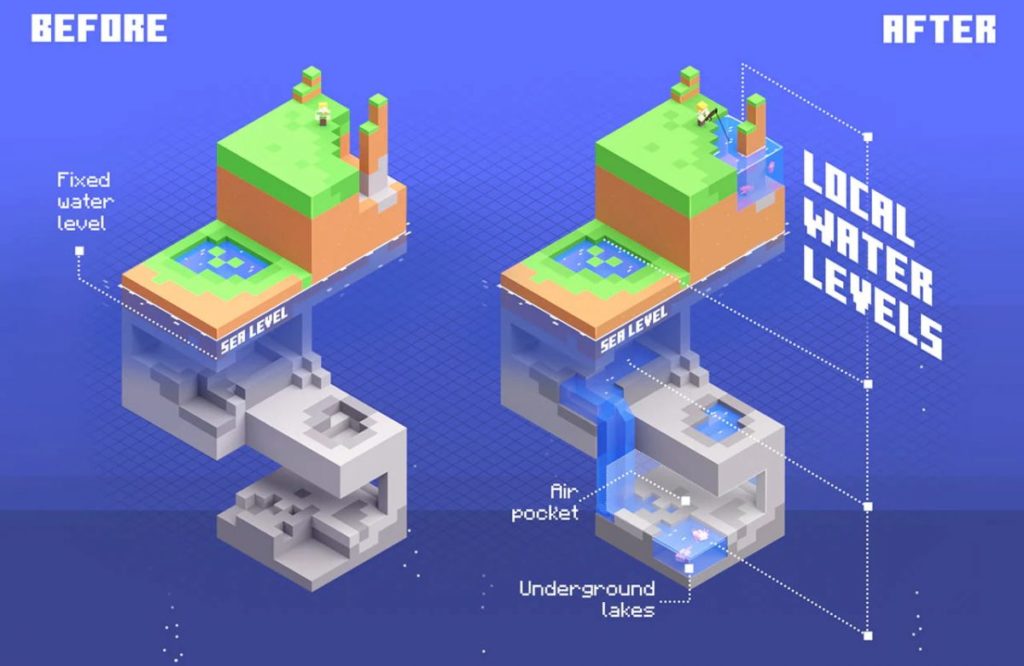 Ore distribution and large ore veins
The height of the world, its depth and the generation of caves could not change without changing the distribution of ores. So expect differences in the level and frequency of discovery of some ores compared to previous versions.
You may also be lucky enough to come across large veins of ore that run deep into the new cave systems. These veins contain larger ore deposits than the usual piles found underground.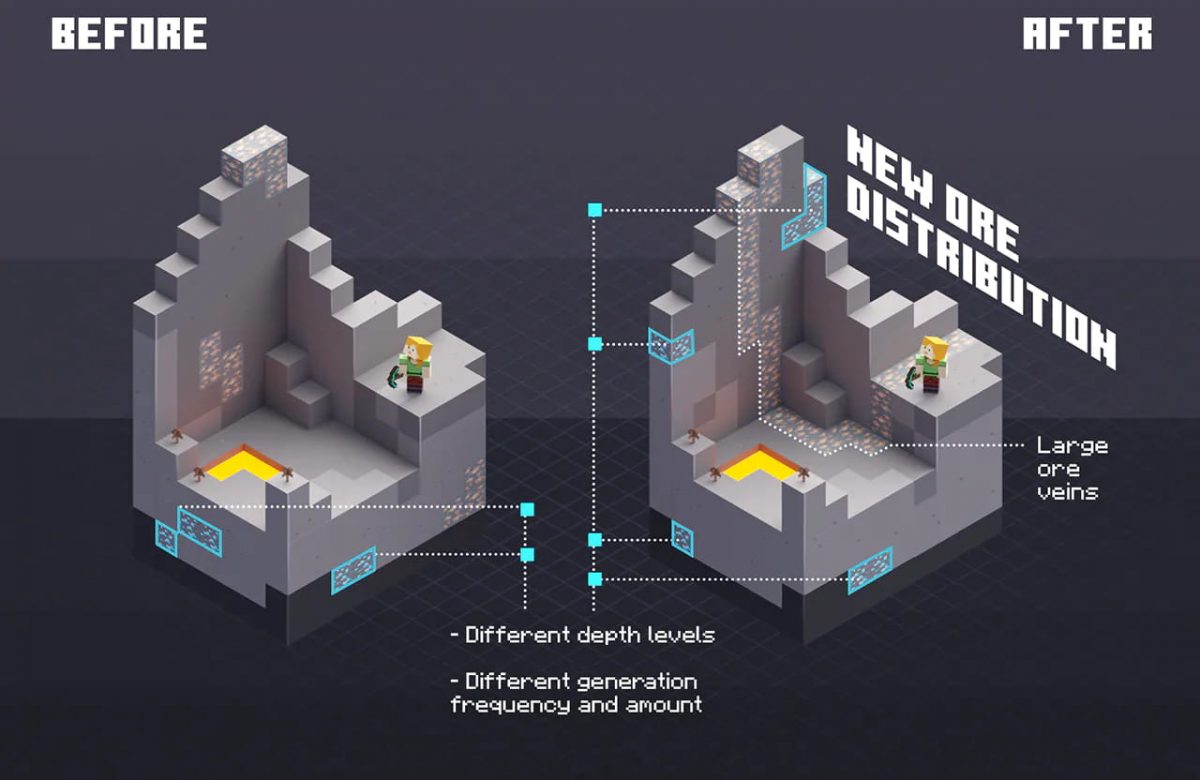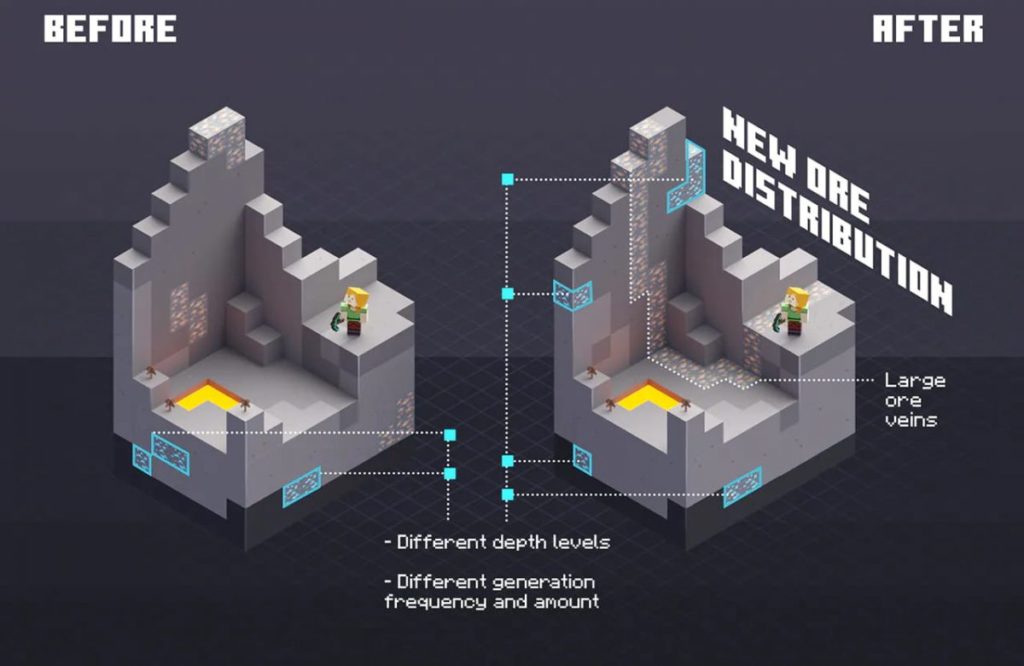 Mob spawning
There is a big change in the appearance of creatures in Update 1.18. Creatures will now only spawnin total darkness. This is partly to help players secure the appearance point of some of the new large caves by using light sources such.