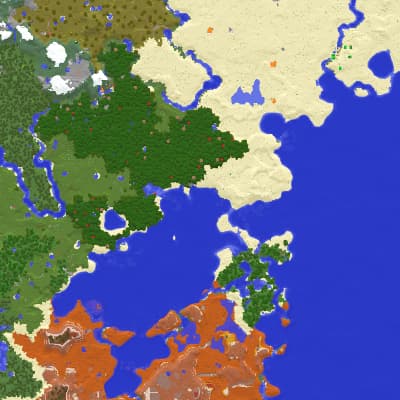 Are you the kind of person who gets lost a lot in Survival mode ? You will like Xaero's Minimap mod because it will include a map in your game. A man named Xaero96 has developed this mod available in many versions: 1.7.10 | 1.8 | 1.9 | 1.10 | 1.10.2 | 1.11.2 | 1.12.2 | 1.13.2 | 1.14.4 | 1.15.2 |1.16.5 |1.17.1 |1.18.2 | 1.19.4 | 1.20 It is the worthy successor of Rei's Minimap.
The map will immediately integrate with the appearance of your world, adapting to whether you are in a cave or a plain without altering the gameplay designed by Mojang. Xaero is also the developer of the BetterPvP mod where this minimap is included.
The latter wanted to integrate it alone in a mod. It has many features that we will see right away.
Xaero's Minimap features
The mod is available in several languages.
According to the creator, this minimap is the most fluid of all.
2 colors for the minimap are available : "Vanilla" and "Accurate".
The minimap fits perfectly into the game.
The mod will work perfectly with many other mods.
Depending on where you are, on the surface or in the depths, it is possible that the map shows dungeons and caves.
All of the following options are configurable.
If you are heading east, it is possible to "lock" the minimap to the east to prevent it from rotating.
It is possible to show the boundaries of the chunks, as well as the slime chunks.
It is possible to display the coordinates below the minimap as well as the biome where you are.
It is possible to modify the size, the location and the layout of the minimap according to your choices.
It is possible to display : monsters in yellow, players in white, objects in red and entities such as arrows in purple.
A zoom system is available, you can zoom in or out via the I and O keys respectively by default.
Waypoints : waypoints are coordinate points that can be defined with the B key. You can name them as you wish. This allows you not to get lost, for example you can put a waypoint "Base" or "Farm". The list of these waypoints will be available by pressing the U key and they will be visible on the minimap. If you have the necessary permissions (solo or OP on server), it will be possible to teleport to these waypoints.
When you die, which I don't want you to, a waypoint called "Deathpoint" will be automatically created at the place where you died. A great idea for people who often risk their lives.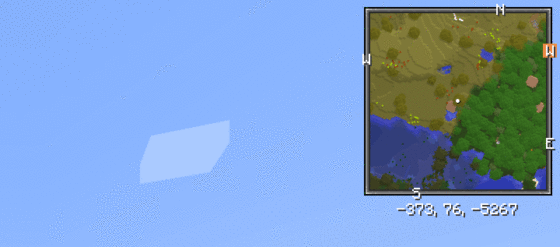 Download Xaero's Minimap
We provide you with the official links to download the latest version of the minecraft minimap mod :
Classic version
This mod requires that you download Minecraft Forge or Fabric and then install this mod for Minecraft.
Fair Play version
The fairplay version removes everything that can be considered as cheating on a multiplayer Minecraft server.
Xaero's Minimap Fair Play [1.7.10 – 1.20]
❓ What is Xaero's Minimap for ?
This mod allows you to add a minimap (map) which is very useful for finding your way around.
🔍 Is it possible to zoom in ?
Yes, you can zoom in and zoom out.
🛠️ With which versions of Minecraft is the mod available ?
It works with the following versions : 1.7.10, 1.8, 1.9, 1.10, 1.10.2, 1.11.2, 1.12.2, 1.13.2, 1.14.4, 1.15.2, 1.16.5, 1.17.1, 1.18.2, 1.19.4 and 1.20