I think that for most of us, crafts are a pain in the ass, especially when you're a beginner. We have to go and look for crafts on the internet, and it's even worse when they're mod crafts. There is also the problem of finding an item but not knowing what it is for.
We have to pause our game and go back to the internet to find out. What a waste of time ! And that's where the "Just Enough Items" mod comes in, worthy successor of Too Many Items. Via modifiable keys in the controls, you can display the crafts of some items, show their usefulness, you /give them (if you are a cheater !) and display the id of the item.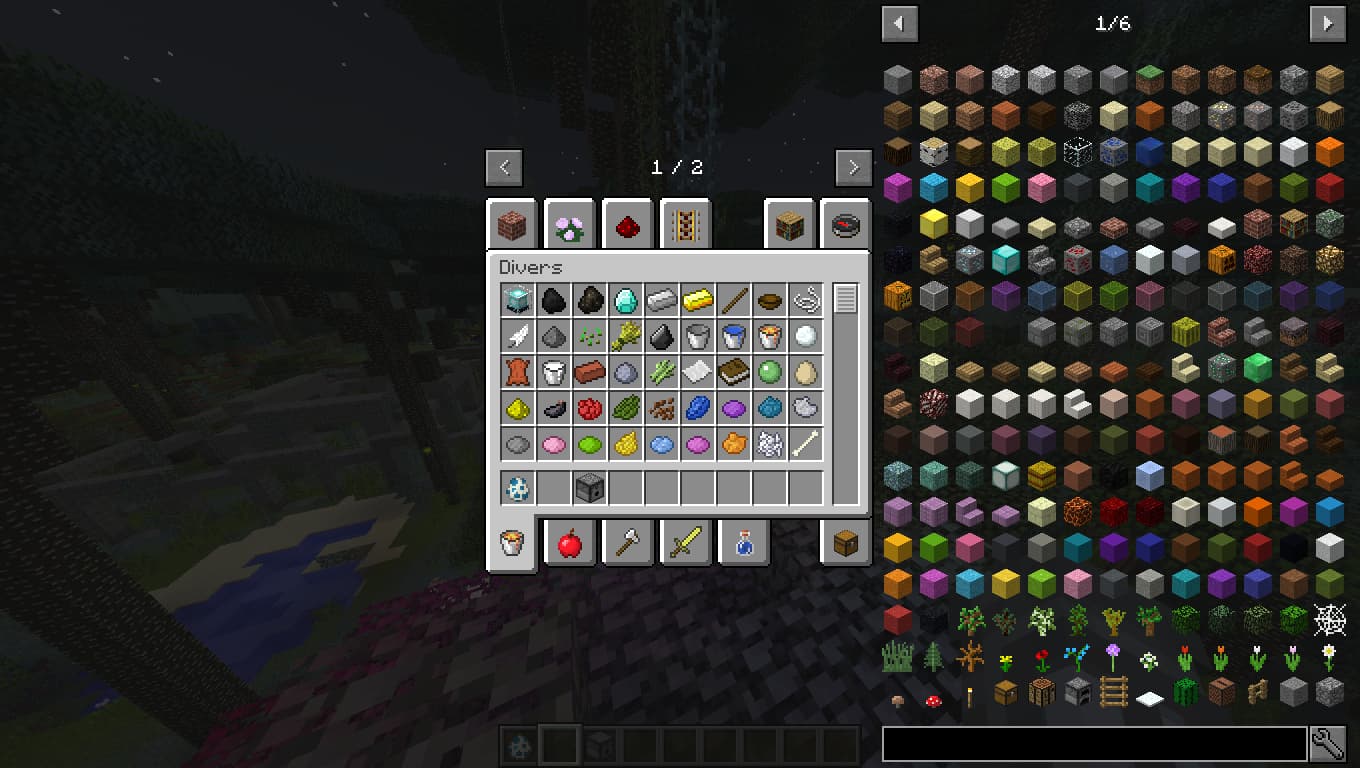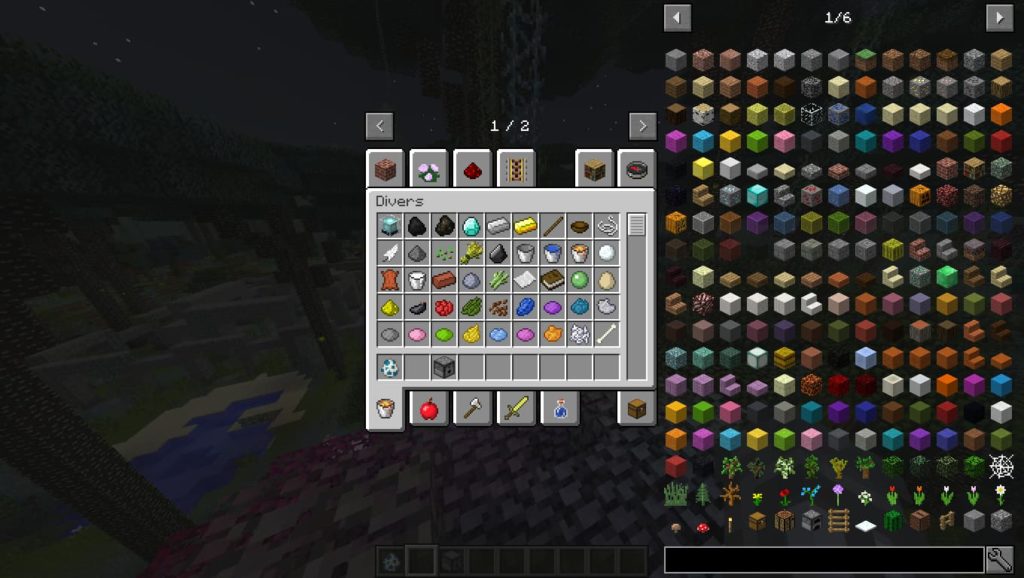 The Just Enough Items (jei) mod is really a blessing for any big mod fan like me who are lazy to search the internet for tutorials. It's a huge time saver and it's very easy to use ! Let's find out together how to install and how to use just enough items.
Recently, it has been competing with Roughly Enough Items (and formerly not enough items) as the best recipe support mod. Until today JEI remains in the lead, let's see what the future will tell us !
Just Enough Items Orders
Inventory commands
To get the craft of an item, you just have to press R (by default) on the item you want to know the recipe of or hover over the item with the cursor :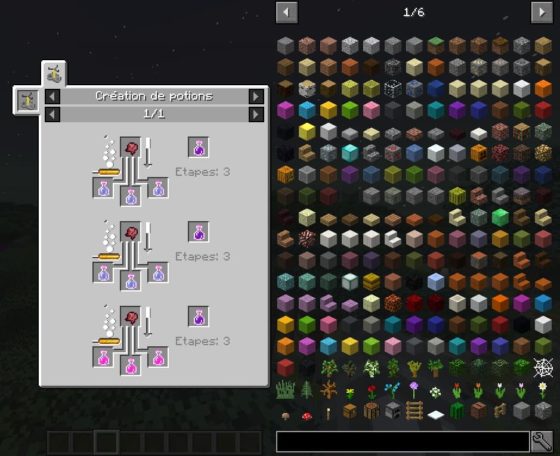 To find out the usefulness of an item, press U (default) on the item whose usefulness you want to know or hover over it with the cursor :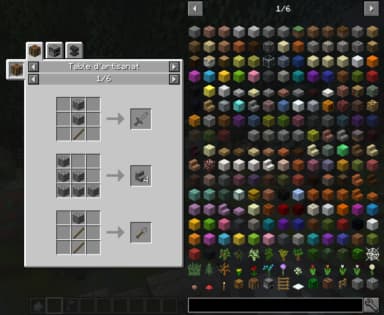 To hide/show the overlay (the interface), you just have to do the Ctrl + O manipulation :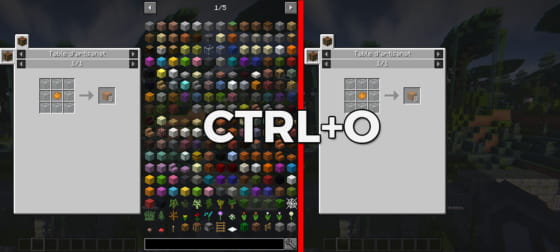 If items don't show anything when you press R or U, they can't be crafted or recrafted or they simply have no use.
Configurations of Just Enough Items
In the mod are implemented some configs. To go there, you just have to open your inventory and click on the wrench at the bottom right of your screen.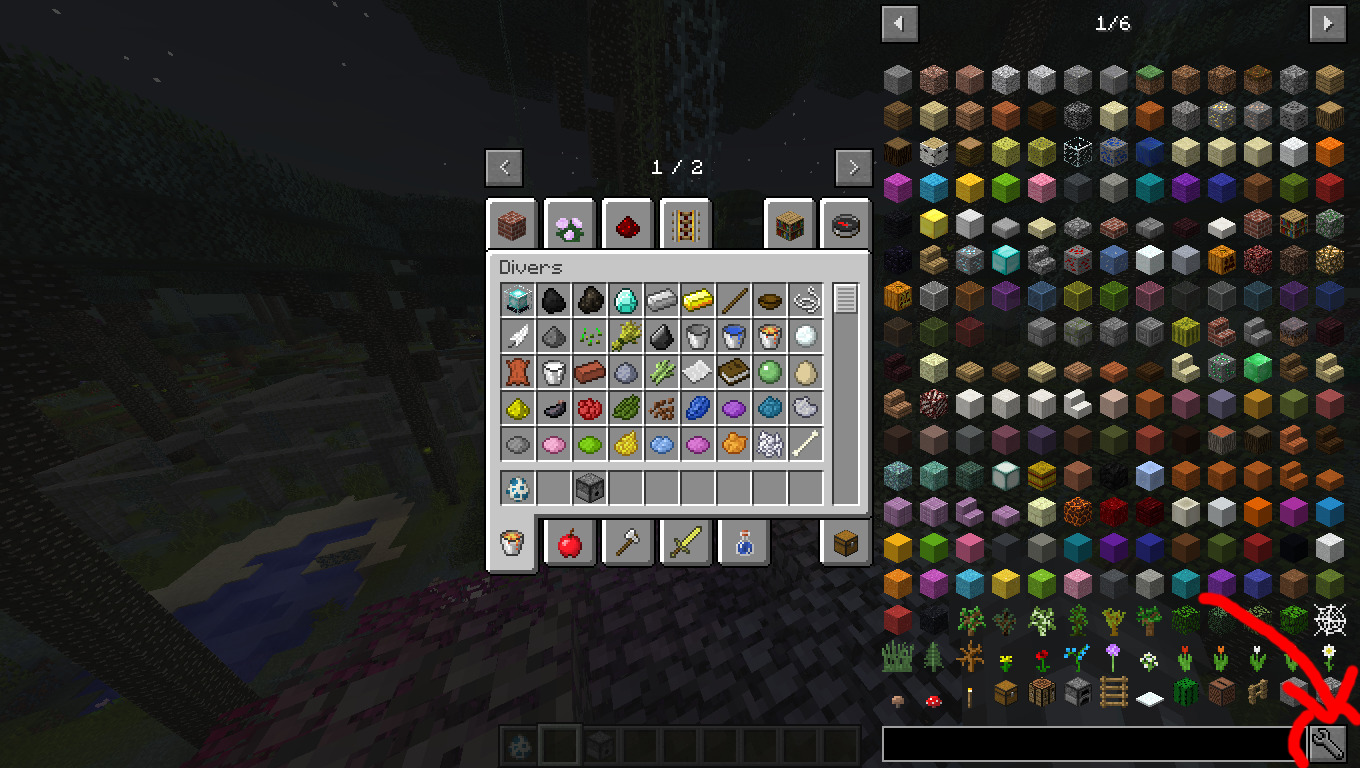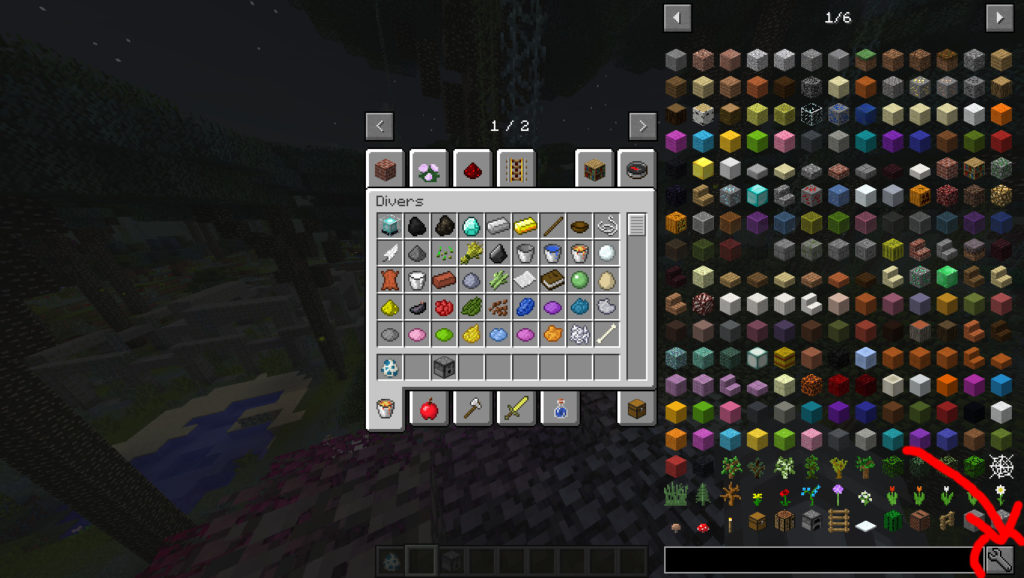 Once this is done, you will see several boxes. In these boxes you can choose between True and False.
"Item cheating mode" or "cheating mode" allows you to choose whether you want to give the blocks in the list or not by clicking on them.
"Item Hiding Mode" allows you to hide certain items in the list. By doing Ctrl + left click, you will hide the selected item, by doing Ctrl + right click you will hide the category of block (example: if you select glass, all kinds of glass will be hidden). Finally, by doing Ctrl + SHIFT + left click, you will hide all the blocks of a mod (if you have a mod installed of course).
Search module
Selection of the search bar : Click on it or do Ctrl + F
Empty the search bar : Right click on it
Show previous search : Up Arrow (top arrow with several bars)
Search for items in a mod : Add an @ in front of a word (example : @thaum for the mod thaumcraft)

you can use several words
you can exclude search terms by adding – in front of a word (example: @thaum -wand)
you can search for objects that have a space between 2 words with " " (example : "two words")
See the recipes (craft)
Previous/next page : Use the mouse wheel
View all recipes : Click on the category of the craft
Move items needed for crafting in the crafting table :

Click on the [+] button
Press shift + click to move multiple items
Download Just Enough Items
Choose the version of the mod Just Enough Items you want to download, we try to update so that it is always the latest version. Jei has the advantage of working with all versions of Minecraft, from the oldest, 1.8.9 to the most recent: 1.20.2
At the beginning of the article we talked about Not Enough Items, the mod that is now completely dependent on JEI but you can still download it :
Not Enough Items 1.12.2 – 1.11.2 et 1.13.2 – Curseforge
This mod requires the installation of Minecraft Forge. Learn how to install a mod on Minecraft.
Questions / Answers on JEI
What is Just Enough Items ?
JEI is a mod that allows you to have easy access to all the recipes available in Minecraft, whether they are Vanilla items or mods.
What versions of Minecraft is JEI compatible with ?
Just Enough Items works with versions 1.8.9, 1.9.4, 1.10.2, 1.11.2, 1.12.2, 1.13.2, 1.14.4, 1.15.2, 1.16.5, 1.17.1, 1.18.2, 1.19.4 and 1.20.1
Do I need Minecraft Forge to play JEI ?
Yes, you need to have Forge installed to play Minecraft with JEI.