Armor trims in Minecraft are a way to customize the design of armor via smithing templates (for design) and a material (for colour) added in the Minecraft 1.20 update. It also allows you to create Netherite armour from diamond armour in a smithing table.
What are armor trims ?
An armor trims has two properties: a pattern and a material. Both are purely aesthetic and work like this:
The pattern is defined by the smithing template used to apply the ornament, and represents the visual pattern.
The material is defined by the ingredient you used to apply the ornament, and represents the color.
They can only be applied to helmets, chestplate, leggings and boots. All ornament patterns are visually the same on the armor item icon, but the color changes depending on the material of the ornament.
To check the ornament pattern of a piece of armor, you can hover over it in the inventory.
How to apply an armor trimming ?
In order to apply armor trims, you need a smithing table. You will notice, when you interact with the smithing table user interface and enter it, that a new slot has been added. First, place the smithing template you have, then the piece of armor you wish to modify. Finally, insert an activatable material to dictate the color you want to give the ornament: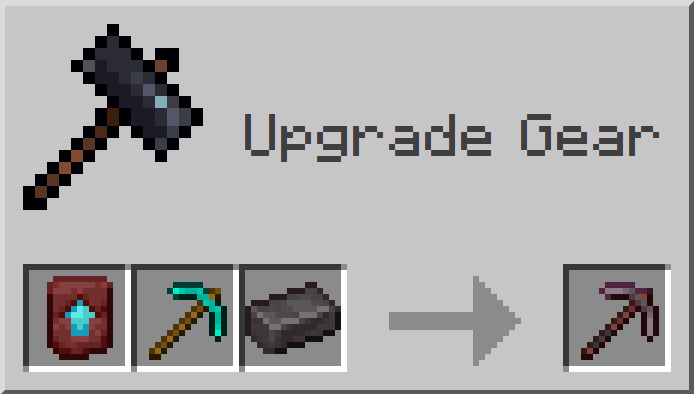 Once this is done, you can take the modified and decorated armor from the rightmost slot and equip it, or display it on an armor stand if you prefer.
Smithing templates to change the design
The smithing templates allow you to apply a unique style depending on the biome or structure in which you find it.
Netherite upgrade smithing template
To find out how to make Netherite armor or any other equipment with the new system, check out our dedicated article: How to make Netherite armor in Minecraft ?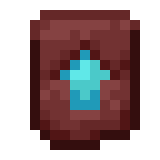 Sentry smithing template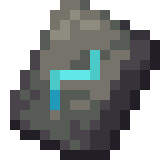 Dune smithing template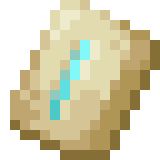 Coast smithing template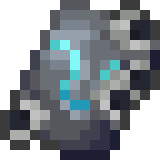 Wild smithing template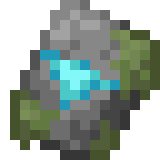 Tide smithing template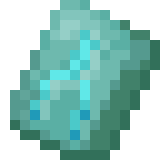 Ward smithing template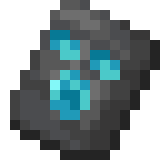 Vex smithing template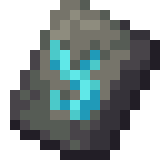 Rib smithing template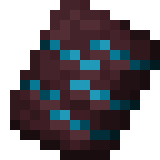 Snout smithing template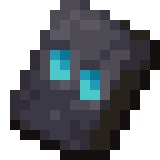 Eye smithing template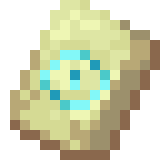 Spire smithing template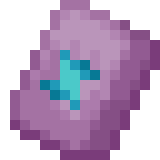 Location of smithing templates
They can be obtained from randomly generated chests in Minecraft structures with a few exceptions:
Although randomly generated in other rooms, a Netherite upgrade smithing template is also guaranteed in every treasure room of a bastion remnant.
A single smithing template of tide armor trims is sometimes left behind by the elder guardians upon their death.
The models available, the location of chests where you can find them and the percentage chance of finding one in one are as follows :
Smithing template
Structure
% Chance
Netherite Upgrade Smithing Template
Bastion remnant
Treasure chest : 100%
All the other chests : 3,2%
Sentry Armor Trim Smithing Template
Pillager Outpost
20%
Dune Armor Trim Smithing Template
Desert temple
14.3%
Coast Armor Trim Smithing Template
Shipwreck
16.7%
Wild Armor Trim Smithing Template
Jungle temple
33.3%
Tide Armor Trim Smithing Template
Killing an elder guardian in an oceant monument
20%
Ward Armor Trim Smithing Template
Ancient City
5%
Vex Armor Trim Smithing Template
Woodland Mansion
50%
Rib Armor Trim Smithing Template
Nether Fortress
6.7%
Snout Armor Trim Smithing Template
Bastion remnant
8.3%
Eye Armor Trim Smithing Template
Stronghold
Altar chest : 10%
Other chest : 100%
Spire Armor Trim Smithing Template
End City
6.7%
Styles and design of smithing templates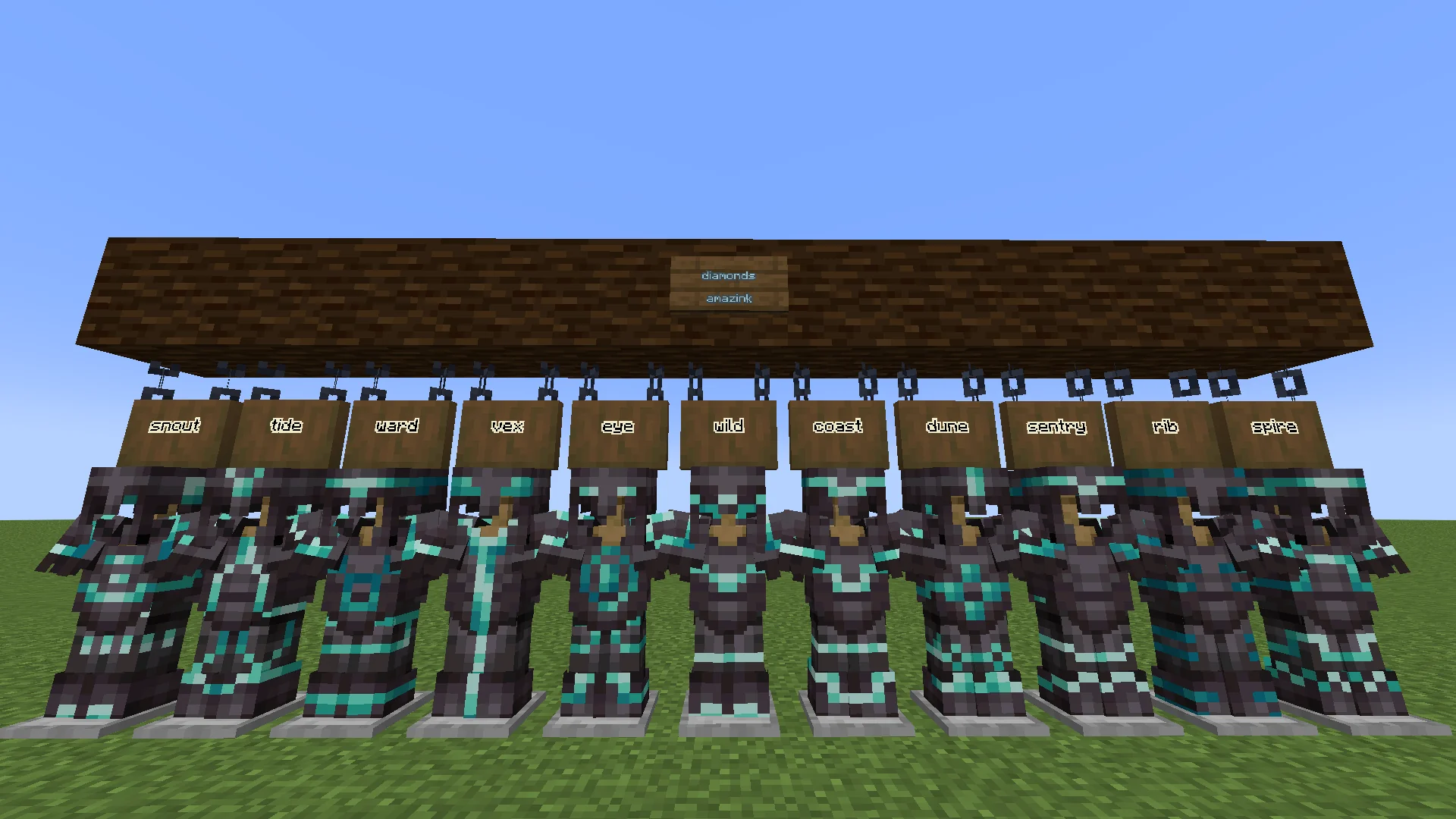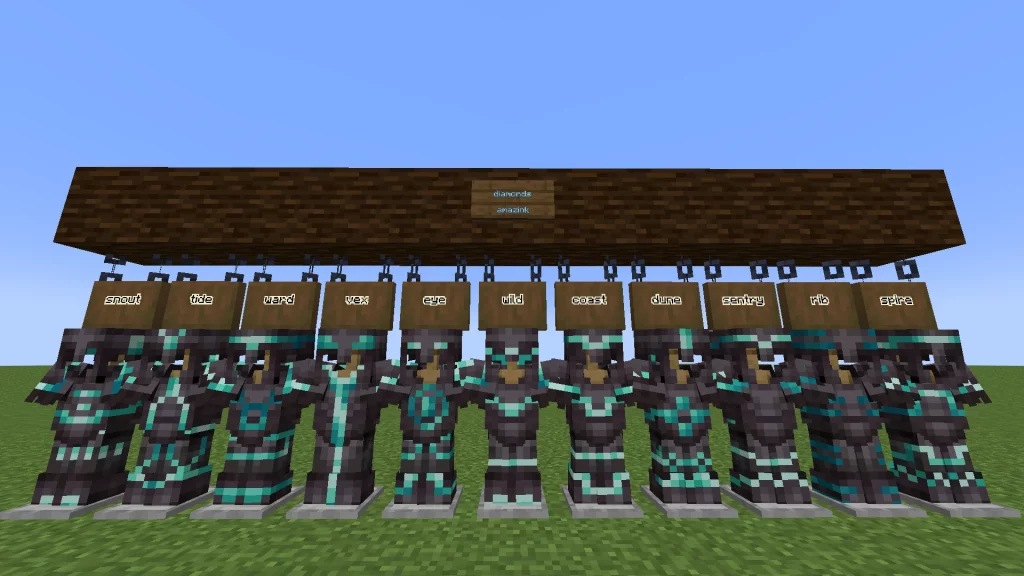 Duplicating a smithing template
It is not possible to create a smithing template directly, but you can duplicate the ones you have in a workbench:
7 U-shaped diamonds.
1 block of material from which the model is made, placed in the central slot.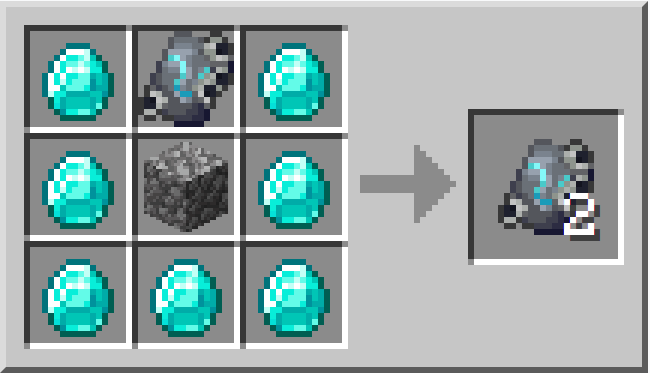 Here are the materials corresponding to the smithing templates to be used to duplicate them:
Netherite enhancement smithing template: netherrack
Sentry smithing template: Cobblestone
Dune smithing template: Sandstone
Coast smithing template: Stone
Wild smithing template: Mossy Cobblestone
Tide smithing template: Prismarine
Ward smithing template: Cobbled deepslate
Vex Smithing Template: Cobblestone
Rib Forge Template: Netherrack
Snout Smithing Template: Blackstone
Eye smithing template: End Stone
Spire smithing template: Purpur block
Ingredients for changing the colour
Armour can be made of the same material as the one it is made of as an ornament. So you can put a diamond material on a diamond armour.
Here are the materials and colours they apply to armor trims:
Amethyst Shard: purple
Copper ingot: copper orange
Diamond: diamond blue
Emerald: emerald green
Gold ingot: golden
Iron ingot: grey
Lapis Lazuli: lapis blue
Nether Quartz: white
Netherite Ingot: black
Redstone Dust: red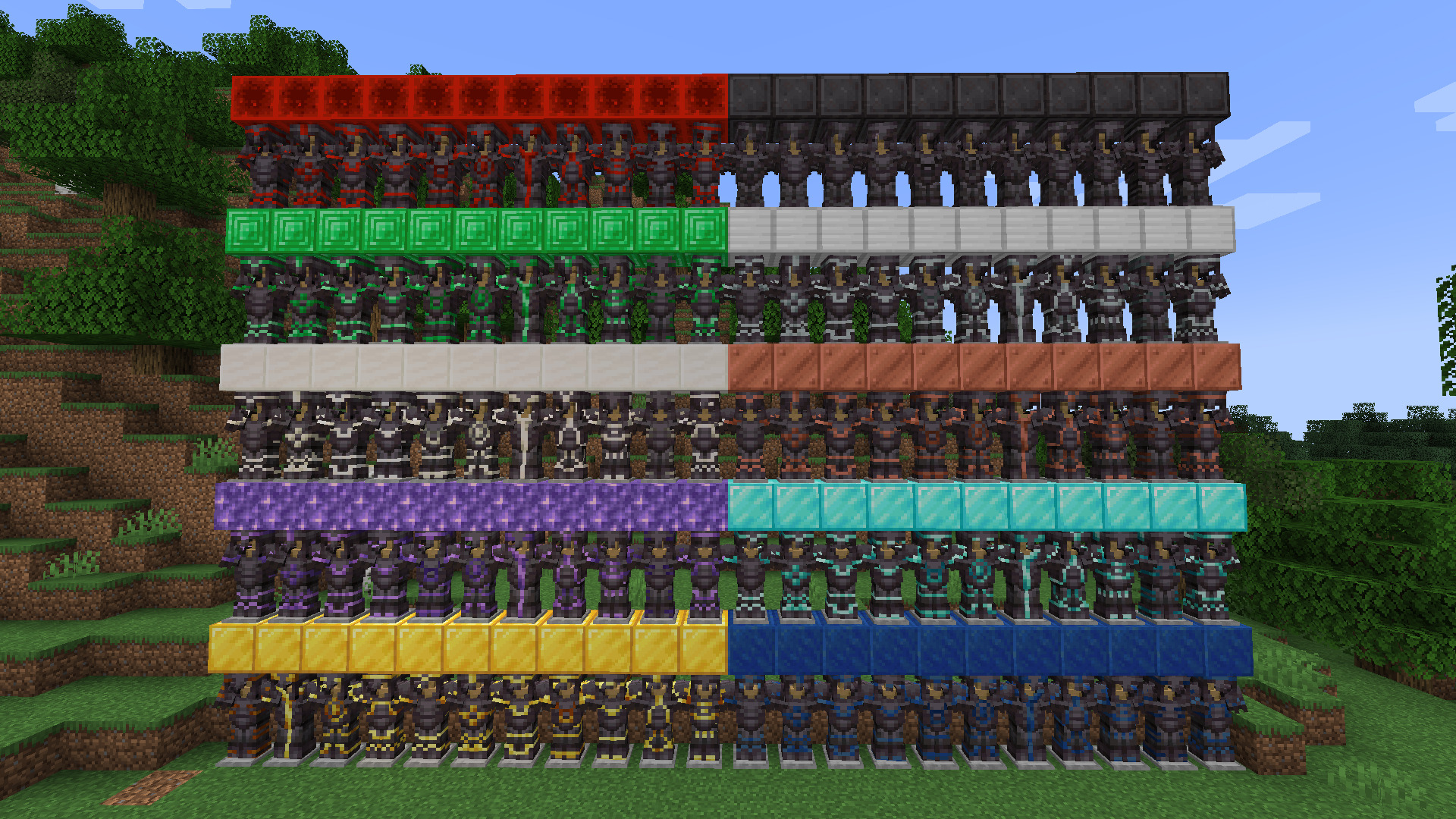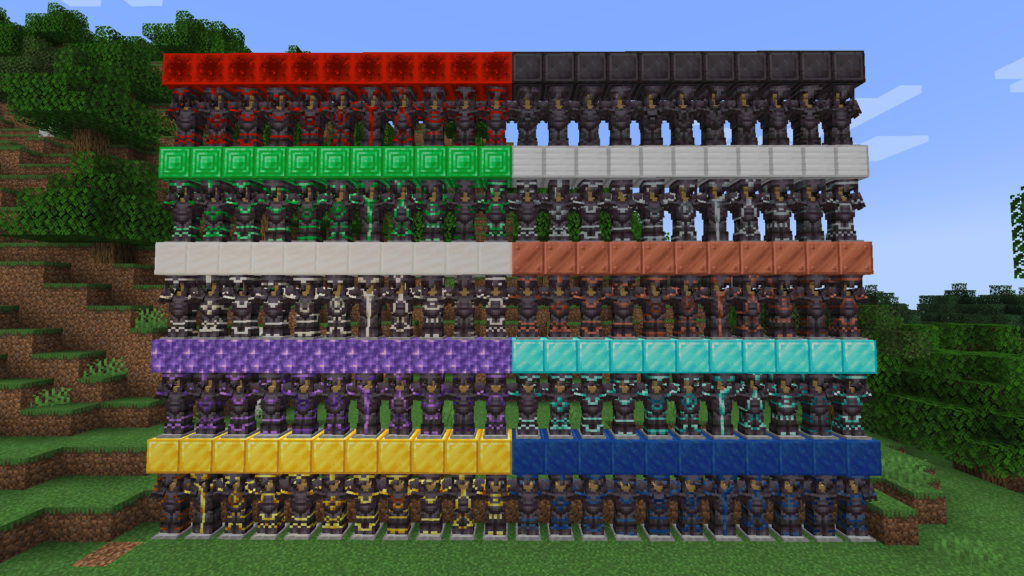 Infographic armor trims