Are you ready for Minecraft 1.20 to bring you a brand new, rare, pink biome ? You'd better be, because the Cherry Blossom biome is available in the latest Minecraft update.
What is the cherry blossom biome in Minecraft ?
The "Cherry Grove" biome is a new biome which, as its name suggests, is inspired by the real-life phenomenon of cherry blossoms and features cherry trees with pink petals. You won't find any of these plants in Minecraft's other biomes.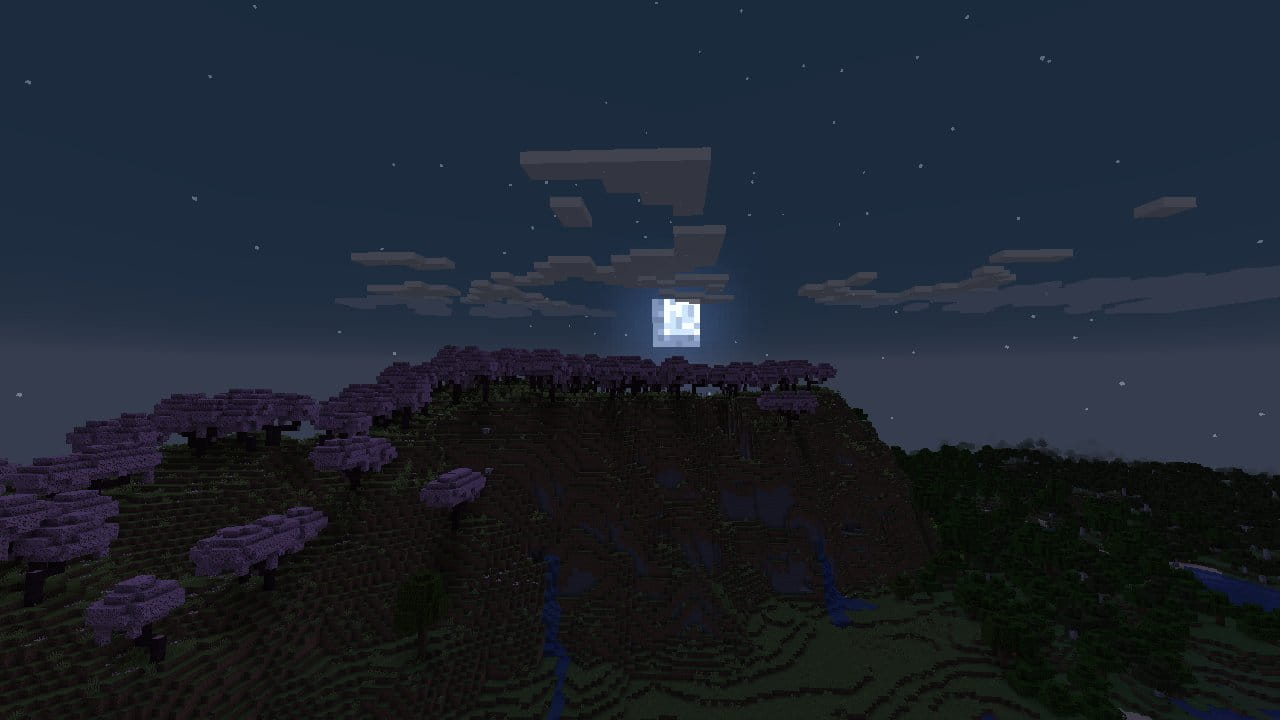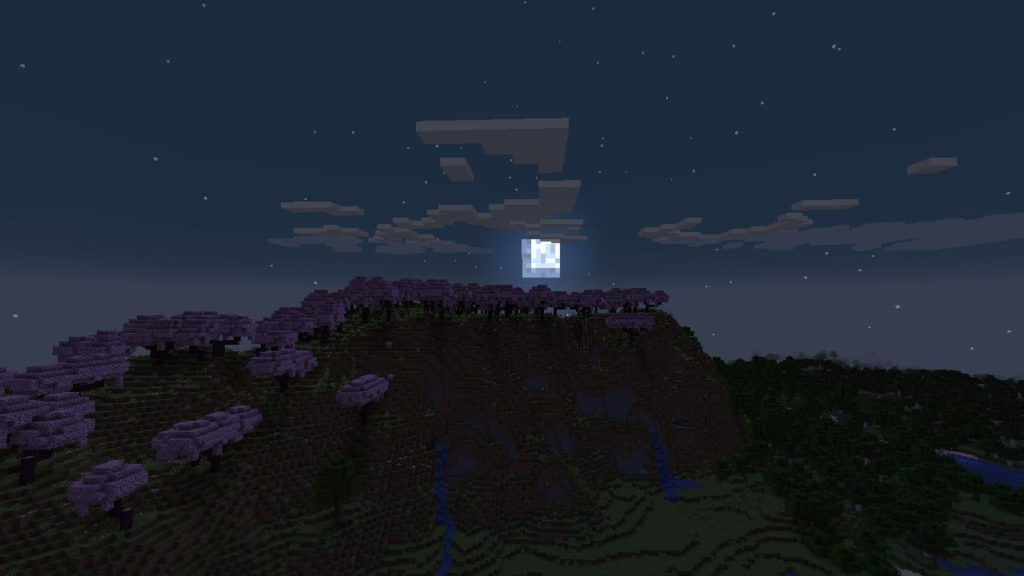 All cherry blossom biomes appear around mountain biomes in areas similar to existing grove biomes. Although you won't find them on top of snow-capped mountains, cherry tree biomes are often generated next to snow-capped mountains and on top of smaller hills.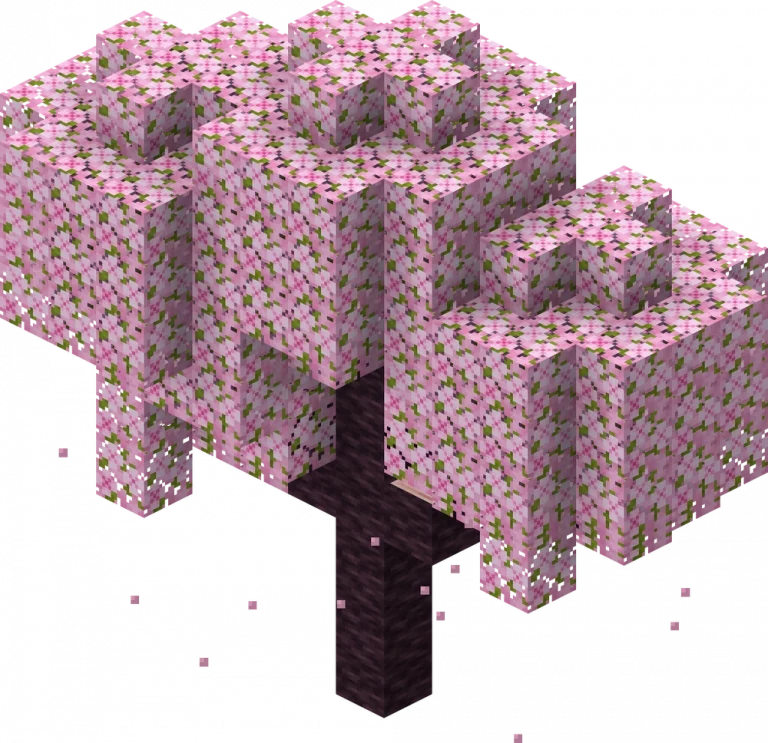 This beautiful biome is filled with cherry blossom trees, which give a unique look to the skyline as their crowns are wide and flat, like fluffy pink clouds. It's no wonder that three adorable creatures – pigs, sheep and bees – are attracted to them and appear in this biome.
Blocks related to the Cherry Grove biome
Tree, logs and leaves
In this biome you'll find cherry trees that provide you with logs (in several variants) and cherry leaves from cherry trees :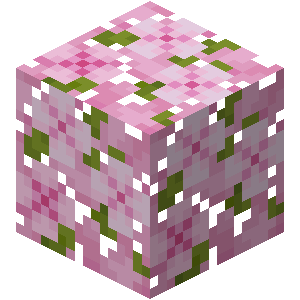 Blocks and objects
You can transform these logs into cherry wood planks and all the usual wooden objects and blocks, as well as the storage boat :
Rose petal
Rose petals are a decorative block generated in cherry tree biomes.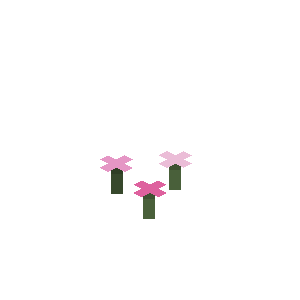 A rose petal can be placed on a block of grass, podzol, mycelium, soil, coarse soil, rooted soil, a block of moss, mud, muddy mangrove roots or tilled soil. Rose petals are used for decoration, and can be turned into pink dye.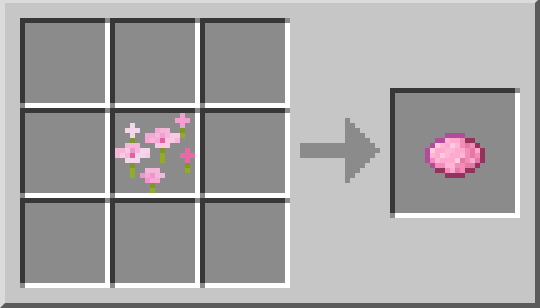 More than one pink petal can be placed on a block, in the same way as other blocks such as sea pickles and candles. Up to four pink petals can be placed in a group on a block.
How do I find a Cherry Blossom biome ?
Here are 3 ways to find a cherry blossom biome in Minecraft :
Explore the world : The traditional way of finding biomes in Minecraft. Simply look for large mountain ranges and pink colors. Within Minecraft's green and white mountains, the pink biome is easy to locate.
Using commands : In a code-enabled world, you can use the following /locate command to locate the nearest cherry grove biome : /locate biome cherry_grove
Use a seed : Use seed 67 and go to the following coordinates : -347, 202, -460. To find out more, see our seeds for Minecraft 1.20.
Create a world with this biome : go to "Create a new world", switch to the "World" tab, change the world type to "Unique biome" and select "Cherry grove" in the "Customize" option. Finally, click on "Create a new world", and you're done. The newly created world will consist entirely of cherry groves.
Other Minecraft 1.20 additions include : Camel, Sniffer, Archaeology, Armor trims, Bamboo blocks, Carved libraries.