Terralith 2.1 is a datapack that completely changes the world generation and biomes of Minecraft to make them exceptional…
Minecraft 1.18 brought a massive overhaul to the world generation of Minecraft. The datapack for Minecraft Terralith 2.0 builds on this incredible work while expanding the possibilities. This datapack is the successor to the original Terralith, but it has been rewritten to provide a completely new experience.
Terralith 2.0 adds over 85 new biomes, and updates nearly all of the biomes from the original version with new and improved features. It also includes tons of new terrain types : canyons, fragmented biomes, floating islands, deep ocean trenches and more.
Caves have also been revised. The underground of Terralith is as varied a place as the outside world: there are multiple new cave biomes, new cave shapes, and even caves made entirely of alternative stone types.
The style of Terralith is designed to appeal to everyone. There are plenty of realistic biomes like Yellowstone, Shield, and Highlands, but also fantastic places like the Skylands, Moonlight Grove, and even the elusive Mirage Isles. You'll never run out of new biomes and experiences to discover.
Terralith can also be added to an existing 1.17 world when updating to 1.18. The mix will work properly with minimal problems.
The author has also made a datapack that changes the generation of biomes in the Nether: Amplified Nether : a datapack for an incredible "amplified" Nether
Edit : Terralith 2.1 is now available, it's a big update, with brand new structures, impressive volcanoes, spectacular dunes and amazing arches.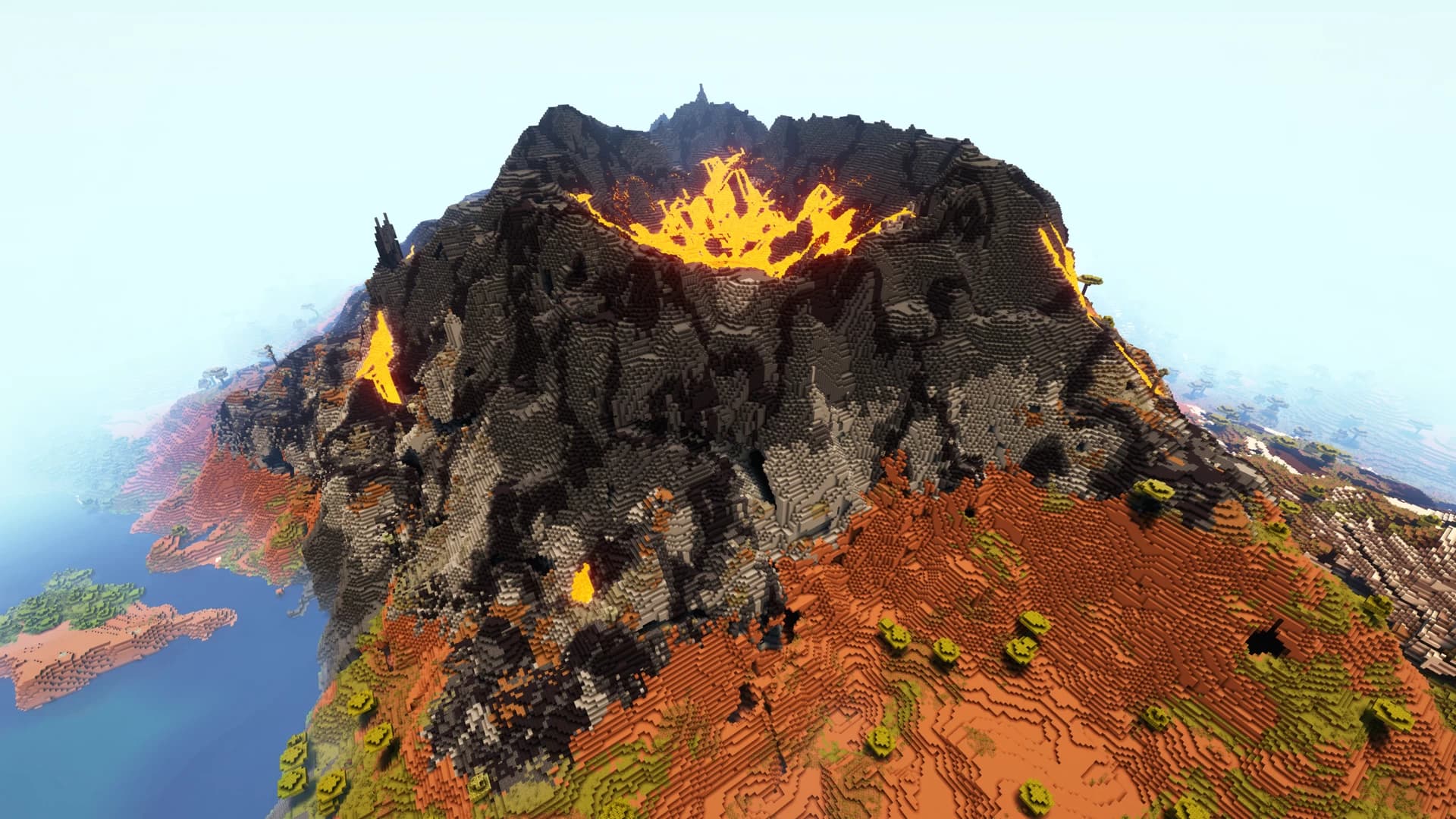 Download Terralith 2.0 / 2.1
You can download the datapack directly on the Planetminecraft page of Terralith 2.1.
Since recently, Terralith also exists as a mod working for Forge and Fabric, to download on curseforge : Terralith 2.1 ~ Overworld Evolved.